Il Maestro dell'Orrore
by Tony Nash
(any and all opinions are of the author alone)
In a horror film, lighting is 70% of the effectiveness. It's essential in creating the atmosphere. – Mario Bava
Mario Bava, cited by many as the King of Italian Horror, was so much more: cinematographer, special effects man, writer, jack of all trades. His beginnings were as a protégée and assistant to his father Eugenio Bava, a sculptor and artist. Bava would recollect years later his father could be difficult and a borderline tyrannical, but the two did get along well and Bava even asked for his father's skills in some of his early directorial efforts. Eugenio had worked as a cinematographer and special effects master on the Italian silent film Cabiria in 1914, often viewed as the first big success of the Italian film industry, prompting Mario to follow in his father's footsteps. Bava was both an astute student and a fast learner as it wasn't long before he was getting cameraman work in several "B" budget co-feature efforts that did fairly. His first big "A" grade film was Guardie e Ladri (Cops and Robbers), a Comedy-Drama starring the famed Italian comic Toto and character actor staple Franco Fabrizi. Another point in Bava's favor as a cameraman was La Donna piu Bella del Mondo [Lina Cavalieri] (The Most Beautiful Woman in the World/Beautiful But Dangerous), a costume Drama Italian-US co-production starring Gina Lollobrigida, Vittorio Gassman, and Robert Alda. Bava's specialty was fine lighting, cool camera angles, and panning to entice mood and atmosphere.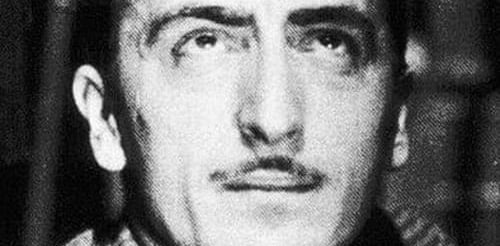 Bava's biggest success came as a special effects man. His work on the short-lived Peplum period including the big budget Ulisses (Ulysses) starring Kirk Douglas and Anthony Quinn, Le Fatiche di Ercole (The Labors of Hercules/Hercules), Ercole e La Regina di Lidia (Hercules and the Queen of Lydia/Hercules Unchained), and La Battaglia di Maratona (The Battle of Marathon/The Giant of Marathon), all starring US bodybuilder turned actor Steve Reeves. He also got his opportunity to direct some scenes of Reeves 2nd Hercules film, and also on his period adventure film Agi Murad il Diavolo Bianco (Hadji Murad the White Devil/The White Warrior). Bava never initially intended to become a director, but it was clear he had talent, and his years as a cinematographer made him perfect for the position as he'd be able to tell the cameraman where to exactly aim the lens. His friend and early collaborator Riccardo Freda gave Bava the chance to show what he could do as the main director with Caltiki il Mostro Immortale (Caltiki the Immortal Monster), Italy's attempt at the Hollywood Monster movie. The film made history by being one of the first films to discuss the possibilities of how the Mayan people worshipped and what their deities might have looked like. While the movie had to be credited to Freda due to contractual reasons, he always insisted later in life that the film be referred to as Bava's debut as a director. The film was a moderate success/hit, but didn't have enough steam to steer the Horror genre into a new sub-category.
I didn't want to be a director because, in my opinion, a director must be a true genius – Mario Bava
In 1960, Bava would cement his place in the Italian film and Italian Horror industry with his "technical" debut Il Maschera del Demonio (The Mask of the Demon/The Mask of Satan/Black Sunday) about a 16th century Witch Princess who vows to retake the throne from her traitorous brother's descendants. It was in this early period that Bava would show he was more than just a Horror director, doing his own sword-and-sandal films: Gli Invasori (The Invasion/Erik the Conqueror), Ercole al Centro della Terra (Hercules in the Center of the Earth/Hercules in the Haunted World), and I Coltelli del Vendicatori (Knives of the Avenger) – films ranging from tales of Vikings to Hercules battling the Underworld itself to inventing the Giallo (Italian style Mystery Thrillers): La Ragazza che Sapeva Troppo (The Girl Who Knew Too Much), 6 Donne per L'Assassino (6 Women for the Murderer/Blood and Black Lace)  and 5 Bambole per la Luna d'Agosto (Five Dolls for an August Moon) to Westerns: La Strada per Forte Alamo (The Road to Fort Alamo) and Roy Colt e Winchester Jack (Roy Colt and Winchester Jack), though Bava wasn't a huge fan of the Westerns he made. Being so versatile allowed Bava to take on array of work, usually with very fine results, always earning a profit and praise from audiences, though the critics wouldn't get it until years later.
Bava's only complaint during this prolific and consistent period was his forced association with the US film company AIP (American International Pictures). Owners Samuel Z. Arkoff and James H. Nicholson would often order heavy editing on Bava's films when they came over to the States, as often the Italian versions dealt with topics that were still taboo for American audiences. While this was understandable to a degree, this often meant changing the story around in the dubbing so much to fit with the cuts, Bava's films became totally different, losing the effect and power he originally intended for it. Only with Ercole al Contro della Terra, 5 Donne per l'Assassino, and Operazione Paura (Operation Fear/Kill, Baby, Kill…) did Bava not have to deal with Arkoff and Nicholson's interference, as the majority of his 60's work was co-financed by AIP. The biggest blow to Bava's film work at the time was the complete re-edit of I Tre Volti della Paura (The Three Faces of Fear/Black Sabbath), particularly Il Telefono (The Telephone), totally destroying Bava's intentions. Bava's health was nearly destroyed by all these forced compromises to his integrity, but the want to provide well for his wife and sons, as well as encouragement from other Italian filmmakers convinced Bava to go on with what he loved. Bava would gladly welcome the arrival of the 1970's when his contractual obligations to Arkoff and Nicholson were finished and he could go his own way.
To celebrate his liberation from AIP, Bava finally got the opportunity to make a film he'd been writing and thinking about for nearly a decade. Lisa e il Diavolo (Lisa and the Devil), a surreal and spiritual exploration of a woman's decent into madness and all forms of Satanic worship was to be Bava's culmination of all the things he was famous for and his crowning career achievement. Sadly, the studios were dismayed and confused by the very artful way Bava did the film, the producer completely re-editing it against Bava's wishes. This complete butchering totally shattered any confidence Bava had in doing the kinds of films he wanted ever again. Work as special effects wizard and cameraman on the films and made for TV movies of colleagues and newcomers allowed Bava to keep busy and shop around ideas to the producers of said films. Bad luck hindered the completion and release of the Crime Thriller Cani Arrabblati (Rabid Dogs/Kidnapped), bringing more frustration for Bava, but did convince producers he still had his touch and deserved another chance. He began writing treatments again and as things began looking promising with a big studio backing of a Science Fiction film Bava wanted to make, the Horror Maestro died in his sleep of a heart attack.
Bava's memory and films were kept alive by VHS, DVD, and Blu Ray releases, and the homage paid him by filmmakers like Martin Scorsese, Quentin Tarantino, Dario Argento, and Luigi Cozzi. His son Lamberto, who studied under him, made some films in the 80's and 90's that echoed his style, but were completely Lamberto's creations. While not talked about as much as contemporaries like Argento, Lucio Fulci, Sergio Martino, and Ruggero Deodato, Bava gave the Italian Horror and Giallo industry many of the motifs and themes they would become staples of the movements. His praises might not be sung from the rooftops, but his influence is clearly evident in Horror films of the 80's and early 90's. A director who is need of more recognition then what he's been getting.
Movies are a magician's forge, they allow you to build a story with your hands – at least that's what it means to me. What attracts me in movies is to be presented with a problem and be able to solve it. Nothing else; just to create an illusion, an effect, with almost nothing. – Mario Bava
(Mario Bava is one of my all time favorite directors. It took some years before I fully realized his genius and how great of a filmmaker he was, but he's now up there on my list of greats with Spielberg, Scorsese, Kurosawa, Melville, and Rosi. I recommend any film he's made from 1959 to 1971 as that was his time of par excellence. All of his films as director and writer are available on DVD and Blu Ray, so fans can take their pick of what to check out. Arrow Video offers some of the best transfers and extras for his films and are often the most comprehensive versions. Most of their Bava releases are Region B so Region Free Blu Ray players are required. Kino-Lorber offers fair versions here in the US for those who don't have or are unable to afford Region Free players)
All images are courtesy of Google.com/Google Images
All quotes courtesy of IMDB's Mario Bava page
For more information
IMDB/Mario Bava
Wikipedia/Mario Bava
Mondo-Esoterica/Mario Bava
BFI/Mario Bava
Filed under: Film: Director Spotlight, Film: Special Topics