A Gringo's Requiem
by Tony Nash
(A Part of Western Wednesdays)
(Some spoilers may be present)
(This review is of the Italian Language version of the film)
Requiem Para el Gringo (Requiem Per un Gringo/Requiem for a Gringo/Duel in the Eclipse) (1968) PG-13 ****1/2
Lang Jeffries: Ross Logan
Fernando Sancho: Porfirio Carranza
Femi Benussi: Alma (as Femy Benussi)
Carlo Gaddi: Ted Corby
Rubén Rojo: Tom Leader
Aldo Sambrell: Charley Fair (as Aldo Sanbrell in Spanish version)
Marisa Parades: Nina
Carlo Simoni: Dan Logan
Giuliana Garavaglia: Lupe (as Giuly Garr)
Angel Alvarez: Samuel, the Saloon Owner
Sancho Garcia: The Beaten Peon
Written by: Arrigo Colombo, Enrico Colombo, Giuliana Garavaglia, & Maria del Carmen Martinez Roman
Directed by: José Luis Merino (as J. Merino in Italian version)
Synopsis: Mexican bandit Porfirio Carranza and his gang, including the black clad and tough Ted Corby and the sophisticated Easterner Tom Leader, commandeer a hacienda while waiting to escape to California with a cache of jewels and money. These plans get foiled when returning gunman Ross Logan learns Carranza's lackeys have killed his brother Dan, who was paying his respects to the hacienda's patriarch. Logan uses his fascination with astrology and the stars to put the gang at unease and raise the tension already among them while awaiting the opportunity to escape.
1968 proved to be a pivotal year for Italian Westerns with such films as C'era una Volta del West (Once Upon a Time in the West), Il Grande Silenzio (The Great Silence), Se Incontri Sartana, Prega per la Tua Morte (If You Meet Sartana….Pray for Your Death), and Corri Uomo Corri (Run Man Run). Two Westerns that came out this same year that fell under the radar until recently were Une Corde, Un Colt…(Cimitero senza Croci, The Rope and the Colt, Cemetery Without Crosses) and Requiem para el Gringo (Requiem per un Un Gringo, Requiem for a Gringo, Duel in the Eclipse). Like with the former Une Corde, Requiem went against the traditional standards of the Italian West, telling their stories in an entirely new fashion. While the former went into a more minimalist area with little dialogue and heavy use of visuals, the latter focuses on a dream-like, almost supernatural feel to tell the story. This concept makes the viewer wonder if the protagonist has aid from a force that's not of the earth. While not as supernatural and not at all horror-esque in themes as Se Sei Vivo Spara (Django Kill…If You Live, Shoot!) from the previous year, the film is still very different in that the Anti-Hero is able to put the gang in a complete state of disarray and panic, not knowing at all how to intimidate or fight the force working against them. That the hero is educated and intelligent is both different and familiar to fans of the genre as most Italian Western gunmen tended to be street smart, acting entirely on wits, while the gunman of Requiem appears to have had the benefit of an education, thus giving him an extra edge against the more brawn outlaws.
Lang Jeffries, a Canadian-Naturalized American character actor, who made his career primarily in Europe, is an intriguing enigma as Ross Logan. Like the classic Anti-Hero character, Jeffries has Logan as more of a silent type who merely has to gaze to let his enemies know not to fool with him. Unlike the classic Anti-Hero, Jeffries  has Logan dress and behave very differently, wearing a leopard skin poncho instead of the classic cloth material, and faking out his enemies into making the first move. By having the character be educated and with an interest in astronomy, Jeffries is able to add a sense of the mystical to the role, having Logan seem more like a ghost or spirit roaming the landscape, avenging the people whom Carranza and his bunch are terrorizing. The animal skin poncho is a reference to old Mayan (whom some Mexicans are descended from) legends of the avenging gods, adding to this theory. While it's clear Logan is playing on the superstitions and over-confidence of the gang members and Carranza himself, it's a curious idea worth giving credence to.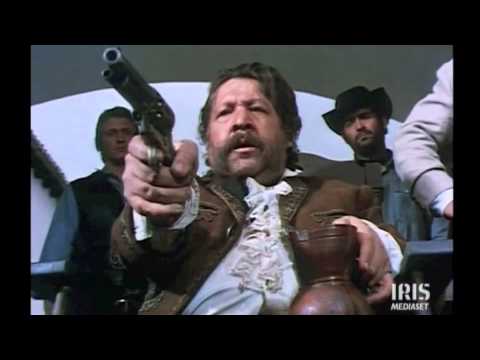 Fernando Sancho, one of the supreme heavyweights of the Italian Western genre is quite different and interesting in the role of Carranza. While maintaining a burly and intimidating exterior, Sancho portrays Carranza as someone who may be all bark and no bite. His shaking hands when handling a six-shooter and always keeping a shotgun close by incognito give strong implications he's either never been a tough man or his age and weight are finally catching up to him. In spite of these slight hints, he maintains an authority and respect his men dare not try to take away from him, though some secretly want to usurp him. Sancho slowly has Carranza go from a man completely in control of what he's doing to a man whose so called allies are in fact plotting against him and a loss of an authority he never really had or is losing because of hesitance in certain acts. While better known for his banditos and with honor and a type of sadistic enthusiasm, Sancho is a delight as a character who's teetering between being respected by his comrades and being overthrown and killed for outliving his usefulness.
In a rare and welcomed sizable supporting role is Aldo Sambrell, another Italian Western regular, in the role of Charley Fair. Mostly known for secondary and minor roles in other films of the genre, Sambrell gets to sink his teeth into a part with goods lines and interesting character traits. A Mexican Indian, Sambrell as Charley is a man bordering two worlds: one rational, the other steeped in Pagan superstition. By having him be benefited by some form of education and experiences his adherence to the Old Ways in how spirits work make him a very unusual person as he should be smarter than the looks. Sambrell still has Charley acting very much the brute in how he handles things for boss man Carranza, and even uses a sinister laugh when he gets to do something he's an expert at taking care of.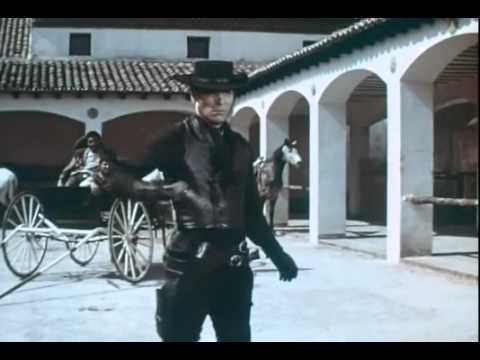 Carlo Gaddi and Rubén Rojo, two lesser known, but never-the-less good, character actors from Italy and Spain respectively do very well in the roles of Corby and Leader. Gaddi as Corby is a man of hot temperament and is easily prone to violent action. The chink in his armor is an overactive libido that has him pursuing an uninterested conquest whose consistent refusals lead him to anger and poor decisions. While clearly intelligent, Corby's anger and sexual frustration may very well lead to his demised quicker than even he thinks. Rojo as Leader is a fancy Dude who seems like he should be in an Eastern City rather than the US-Mexican border. His quest for power, a penchant for cheating with guns, and his lust for his boss's woman make for a nice target of weakness. His intelligence is higher than both Carranza and Corby's, but his lack of strength and force leaves him only a right hand man who helps plans the group's next move, which clearly infuriates him. Rojo's usage of dirty tactics for Leader makes him equally shifty as well, leaving things unclear if he should turn on anyone else.
What helps gives this film an even higher boost is that two women helped out with the screenplay. While there's nothing feminine at all about the film, the credits clearly indicate that two females, along with two men were responsible for the story. That the protagonist is both book smart and street smart could've been an invention by either of the women, nothing is really concrete in who wrote what. The four main villains' weaknesses and vices clearly has a feminine touch as most Italian Western baddies tended to be hulking or psychotic brutes who's downfall was the result of usually underestimating their opponents, going too far in their deeds, or overestimating their own abilities. Only Sergio Leone had previously given a kind of psychological flaw to his villain in Per Qualche Dollaro in Piu (For a Few Dollars More), so to have bad guys with clearly recognizable weaknesses was not a regular stable of the genre. This actually makes the film work better as it shows the baddies can be beat, it's only a matter of what to exploit about them.
Bordering on the mystical, but still in the real world, Requiem is a fairly underrated and overlooked Italian Western. Sometimes slow, but still very entertaining and intriguing, the film exudes an atmosphere that makes it very different from the others in the genre. It may take its time, but what the audience eventually learns makes that meticulous planning out of events worth while. A fine cast, good acting, and an interesting and unique story all make the film something to be with the pantheon of other fine Italian Westerns.
(While it's definitely a slow burner in some places, this is still a worthwhile Italian Western to check out with a good story and cast. The German Colosseo/Alive Films Blu Ray offers a fine transfer and good sounding audio [Italian and German only] and Wild East released the film only just recently as their second Blu Ray offering.)
All images courtesy of Google.com/Google Images and their respective owners
For more information
IMDB/Requiem for a Gringo
Wikipedia/Requiem for a Gringo
Spaghetti Western.net/Requiem para el Gringo
https://www.amazon.de/exec/obidos/ASIN/B019NU7DJ8/italowestern-21
https://www.amazon.com/Requiem-Gringo-Blu-ray-Lang-Jeffries/dp/B07JK2FL2G/ref=sr_1_1?s=movies-tv&ie=UTF8&qid=1542847083&sr=1-1&keywords=requiem+for+a+gringo
Filed under: Film: Analysis/Overview, Film: Special Topics