by Tony Nash
(A Part of The Cycle of the Melodic Gialli)
(Spoiler Free)
(All opinions are of the author alone)
(This review is of the Italian language version)
Lo Strano Vizio della Signora Wardh (The Strange Vice of Mrs. Wardh) (1971) R *****
George Hilton: George Corro
Edwige Fenech: Julie Wardh
Conchita Airoldi: Caroll Brandt (as Cristina Airoldi)
Ivan Rassimov: Jean
Alberto de Mendoza: Neil Wardh
Manuel Gil: Dottore Arbe (as Manuel Gill)
Carlo Alighiero: Il Commissario
Bruno Corazzari: A Killer
Mira Vidotto: Cameriera Della Wardh
Written by: Eduardo Manzanos (also story) (as Eduardo M. Brochero), Ernesto Gastaldi, & Vittorio Caronia
Directed by: Sergio Martino
Synopsis: Julie Wardh is in a loveless marriage with Wall Street financier Neil Wardh. Their marriage was primarily to save her from a psycho masochist man named Jean. When she finally finds happiness with her friend Caroll's rich cousin George, she finds reason to live. When she receives threatening notes and a blackmailing phone call, Julie is certain Jean is behind it. She's also certain he's behind a series of razor blade murders of young women.
Sergio Martino, an underdog in the field of the Giallo genre, strikes gold and a solid continuous string of work for the next two decades with Vizio della Signora Wardh, his second feature film as a director. A stunning effort that mixes the intrigue and suspense of the Hitchcockian Thriller with the Psychedelic Surrealism that became one of the staples of both the Giallo and the Counter Culture movement, Signora Wardh proved to be a worthy rival to Dario Argento's Animal Trilogy as the film that helped to define the genre. Taking a popular story motif, a faceless maniac killer terrorizing a big city as the police scramble to find him, and adding in a bizarre love circle involving an emotionally scarred woman and three distinctly different lovers: a psycho, a workaholic, and a free spirited and worldly playboy, all trying to maker her theirs, spicing up the mystery as the woman slowly begins to fear the masochist who enthralled her is in fact the killer, and is also blackmailing her to come back to him.
Like with previous Giallos by Mario Bava, Dario Argento etc., the killer's face is hidden for the majority of the film, leaving viewers to make any number of assumptions and speculations as to the identity of the fiend. The addition of someone, maybe the killer, playing on the leading lady's psychological trauma of a horrendous previous relationship, makes the film all the more interesting and gives it a unique sense of depth. The color red also plays a huge role within the film as the leading lady has a bizarre fetish with not only the color, but blood as well, which both fascinates and terrifies her, adding highly to her paranoia.
George Hilton, the South American leading man of Italian genre cinema, who received fine reviews for his debut Giallo supporting role in Il Dolce Corpo di Deborah (The Sweet Body of Deborah), gets his first opportunity as the lead as George Corro. Other than the mention he's the cousin of Julie Wardh's best friend Caroll, and co-heir to their late Uncle's estate, little is known of George, making him a somewhat intriguing enigma. A seemingly happy-go-lucky, easy-going man of the period, George is a playboy that doesn't play up to the standard stereotypes of the times that people associate with that type of person. While he admits he enjoys the various parties hosted wherever he goes, he feels a connection to Julie he's never felt with anyone else. Wanting to protect her from the person responsible for threatening both her life and her sanity, George does whatever he can to prove she can trust him. While Hilton was known for overdoing his roles in many of the films he appeared in over the years, in his Giallo roles, especially the Martino films, he exudes a suaveness that is hardly hammy, and uses facial expressions that don't mask what he's feeling or thinking, but do exude a consistent coolness that make audiences a little curious to his real motives.
Edwige Fenech, the Maltese Italian who took the country by storm with her role in the bizarre adult sex comedy Top Sensation, shows she was more than just a pretty face in the title role of Julie Wardh. Not much is known about her past, but from the flashbacks shown of her and Jean, viewers get a good idea that she was a free spirit who loved exploring all forms of sexual experiences. After Jean took things too far, very likely to the point of hurting her psychically, she looked for any means of escape, including entering into a marriage with a nice man, but without love. Her sexual appetites seeming to having drained her of everything that makes a person a person, Julie seemingly wishing for death as little, if anything, seems to matter anymore. When she finally meets a man who accepts her for what she is, and subtly works to bring her out of her shell, she finally begins to feel like life may be finally going in her favor. When the man who nearly permanently ruined her life tries to force her back into his, the trauma of her past begins to become increasingly all to real again, and she begins to question how stable her psyche really is.
Italian character actor Ivan Rassimov and Argentinian character actor Alberto de Mendoza round out the primary cast. Rassimov, who started out playing leads and villains in the Italian Westerns, began a career as a searing and eerie villain and henchman with the role of Jean. A masochist by nature, his perverse sexual fetish of pain and pleasure border between the containable and the dangerous, and on the psychotic and the strange. When Julie, whom he was completely able to dominate finally stands up to him, sends him over the edge into a near state of homicidal mania. He taunts her by sending notes reminding her of their past and blood red roses, all clearly designed to drive her mad. Whether he's mad himself, or is playing a bizarre and twisted game to destroy Julie for one reason or another, is all a guess. Mendoza, who was known for playing either smooth con artists and strong silent type heroes, plays a cuckholded husband this go around as Neil Wardh. A hard-working financier for Wall Street, Wardh looks to be the average everyday man, but while clearly caring a great deal for Julie, he doesn't seem to be able to meet the romantic needs a marriage thrives upon. Knowing something is a miss in their lives, Neil tries what he can to help Julie, but lacking the connection, he can't reach her.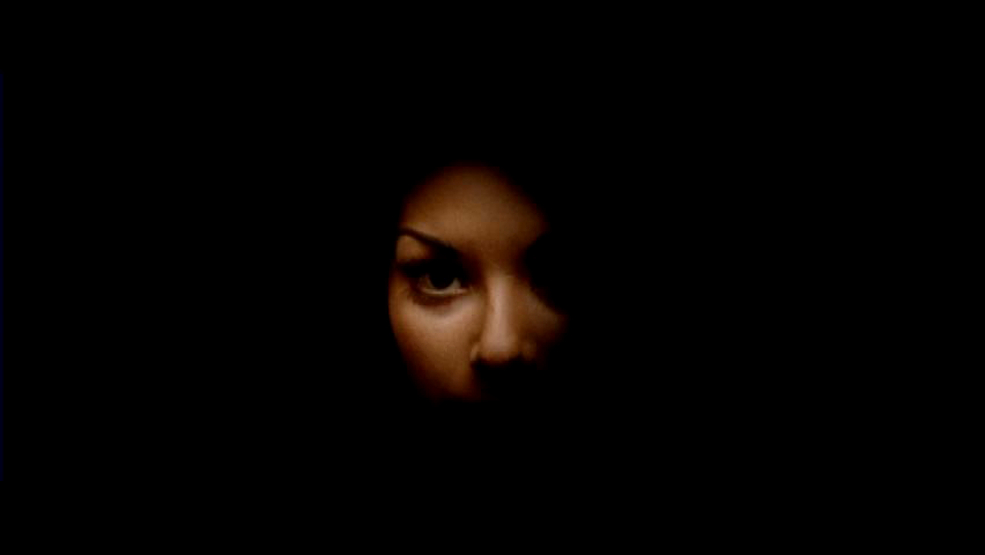 Despite many fans' insistence that Vizio della Signora Wardh is one of the early Giallo Horrors, the film is actually a pure Giallo Thriller. While Julie's nightmares have a very surreal and horrific feel to them, they're not part of reality, only a part of the character's near shattered psyche. Her flashback of Jean breaking the bottle and allowing the shard remnants to splatter all over her again is rooted more in Julie's memory recollection and not in the standard sense of reality, though that flashback plays more toward a kind of Expressionism rather than Horror.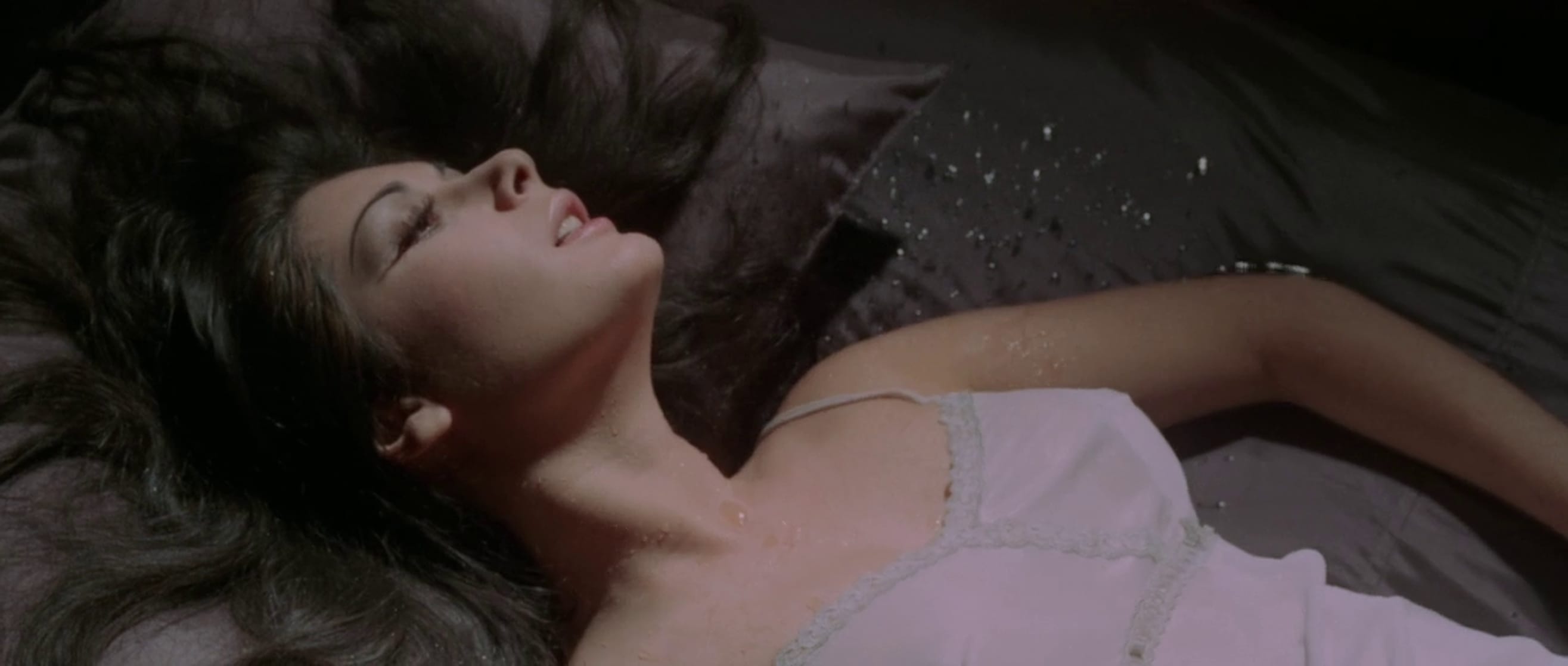 Great cinematography, fine performances, and exotic locales all help to magnify the gracefulness of the film. Mixing classic suspense of the novels of Agatha Christie and Edgar Wallace and contemporary thrills begun by the likes of Hitchcock, Vizio della Signora Wardh helped to define a genre and create a new visual style that would become a staple of the genre until its decline in the 1980's.
(I highly recommend this one as it's beautiful both visually and via the performances of the cast. Martino's mixing and melding of various camera angles and lighting techniques are both a nod to Hitchcock, and a way of keeping the genre fresh without the worry of falling into any kind of repetition. Out of print for a long time after the fall of NoShame Films who held the rights for years, the UK company Shameless Entertainment does a very nice job in the restoration of the film, offering a crisp image transfer and good quality audio. The subtitle translation seems a little ify at first, but does the job nicely in the long run. The Blu Ray is the way to go, as Shameless' previous DVD release of the film is cut.)
All images are courtesy of Google.com/Google Images and their respective owners
for more information
https://www.imdb.com/title/tt0066412/?ref_=nm_flmg_act_66
https://en.wikipedia.org/wiki/The_Strange_Vice_of_Mrs._Wardh
Buying option
https://www.amazon.co.uk/Strange-Vice-Wardh-Blu-ray-Region/dp/B071W79FQC/ref=sr_1_4?crid=1KLFO8EDN6ZA&keywords=sergio+martino+blu+ray&qid=1558546388&s=dvd&sprefix=Sergio%2Caps%2C223&sr=1-4
Filed under: Film: Analysis/Overview, Film: Special Topics