by Tony Nash
(A Part of Poliziotto e Criminale: The Poliziotteschi of the 1970's)
(Mild Spoilers)
(All opinions are of the author alone)
(This review is of the Italian language version)
Italia a Mano Armata (A Special Cop in Action/Italy: Armed and Dangerous) (1976) **** R
Maurizio Merli: Commissario Betti
Raymond Pellegrin: Commissario Arpino
John Saxon: Jean Albertelli
Mirella D'Angelo: Luisa
Toni Ucci: Raffaele Cacace
Daniele Dublino; Luzzi
Sergio Fiorentini: Salvatore Mancuso
Aldo Barberito: Maresciallo Ferrari
Massimo Vanni: Massimo Fabbri
Enzo Andronico: Antonio Boretti
Carlo Valli: Rocchi
Fortunato Arena: Carlo Morel
Written by: Vincenzo Mannino, Leila Buongiorno, & Gianfranco Clerici
Directed by: Marino Girolami (as Franco Martinelli)
Synopsis: Commissioner Betti and his partner Commissioner Arpino believe mobster Albertelli is behind a group of roughnecks kidnapping a bus load of school kids and holding them for ransom. The situation becomes very complicated when one of the children dies of a health problem, and the men are now wanted all over Italy. Albertelli tries to erase his connection to the kidnapping by framing Betti for the shooting of an unarmed man.
Commissioner Betti investigates his final case in the finale of the Trilogy that bears his name. This go around has Betti and the fellow officers working with him, certain that a powerful Turin Mob Boss was the man behind the scenes of a group of children being kidnapped, and conspire to bring him and his empire down. The problem becomes that the Mafioso has an airtight alibi, there's little to evidence to tie him to the case, and the suspects have either died mysteriously or have forced the police to kill them. That innocent children were victimized by hoodlums makes Betti furious and that one has died because the hoods wouldn't take him to a doctor make getting the mobster all the more pertinent. When a smuggling operation appears to be the real plan of the mobster and the kidnapping was a diversion, have Betti wanting revenge all the more.  Three years prior to the underrated Turino Violenta, it was Commissioner Betti who first took audiences to the rough and edgy streets of Turin, with rampant and blatant criminals, and an overworked and undermanned police force.
What makes this final entry into the Betti Trilogy unique is that it focuses particularly on two interlocking cases, the kidnapping case, and the mobster's criminal activity. The first entry was completely vignette style with an interlocking theme of vigilante justice and the second entry and similar, but had a main arc that tied all the smaller vignettes together for a complete whole. So that this entry has a more concrete straightforward basic plot makes the film interesting viewing as it allows fans to a see a more in depth look at how the Italian police operate on a more fluid level and the dedication the force puts into each case and helping each other.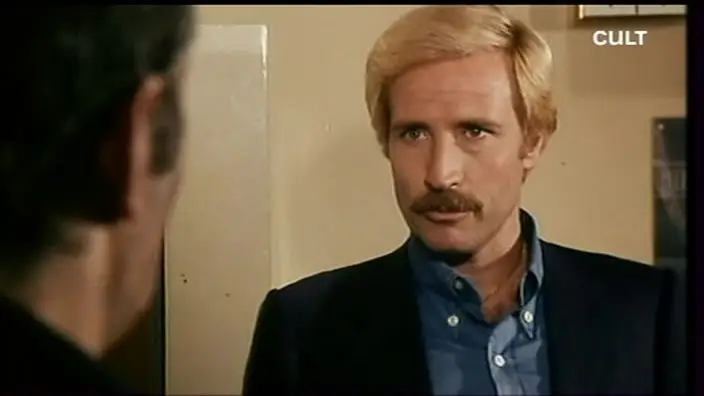 Maurizio Merli, in his final outing as Betti, gets to go a little deeper with the character than he had before. While Merli still has Betti as a man who doesn't let the book limit him in how he went after the bad guys, he adds a little more humanity this go around. That innocent children who were kidnapped has Betti mad, sick, and powerless, and knows going gung-ho won't do any good this time. Merli wasn't known for being diversive with displaying emotions, but here he does a fine job with showing Betti as a flawed human, more than the previous two entries, though he was shown to care about particular characters in those as well. Ironically, those feelings have Betti doing an even better job as a cop as he decides to pursue this particular investigation with newer methods that get results. That Betti gets creative with bringing the mobster Albertelli shows audiences Betti just wasn't just fists and anger, and lets the same audiences know he was a good cop. Also different is the adding of a romantic storyline for the Betti character, but again the first film shows him as a having a relationship with a woman he's able to keep out of his world. This love interest is the mother of one of the kidnapped children, the who sadly died. He's able to comfort her, and she realizes after being angry that Betti is a good and decent guy, trying to do the right thing. That Betti is dealing directly with the mob this go around has both himself and the audience curious as to how he'll fare after all is said and done.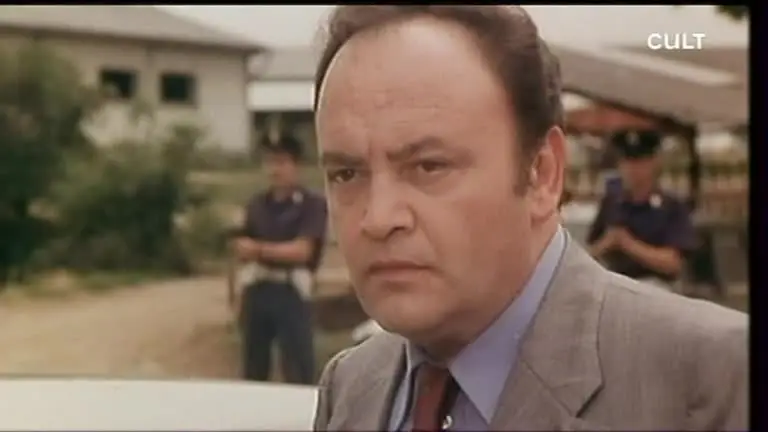 Raymond Pellegrin, a French actor who spent the 1970's in Italy, is interesting as Commissioner Arpino. A little more by the book than Betti, Arpino shares his partner's want of justice and is equally horrified at the kidnapping of the school children. His methods are more of the ethical policeman of the period, and acts and Betti's informative counterpart, gathering up what information he can to help Betti in catching the evil doers. He also shows he's not above going in Betti's direction of using assertive force in getting things done. While the character is pretty average for the most post, Pellegrin still does a good job at making Arpino believable and showing a fairly realistic cop of the time, a rarity for feature films.
John Saxon, in another of his many appearances in Italy, exudes a smiling deceptiveness as Albertelli. A local kingpin in the city of Turin, Albertelli has both a series of loyal henchman, and those who fear him greatly. That he successfully orchestrates a kidnapping of school children to cover up a bigger deal shows what he's willing to do to get business completed. That he knows the law and has several individuals willing to give him alibis for any crimes in question shows the pull he has and that he has to be stopped. What eventually proves to be a mistake for him is when he tries unsuccessfully to frame Commissario Betti for shooting one of his men who witnesses say was unarmed. He begins to show his true colors as Betti and company begin to make it look like those around him are beginning to talk.
The most intricate entry in the Betti Trilogy, Italia a Mano offers up the usual thrills and also goes into the intricate work the police engage in to bring suspects to justice. The balance between story and action is done quite well, and viewers are never left with space fillers, the everything moving at a fair pace. Some might think that because the film focuses a little more on gathering evidence and information, and less time on seeing Maurizio Merli beating up the bad guys the film wasn't as good as its predecessors, this isn't the case as the film tries to be a bit more mature and showing the law in its own way does do the best it can, though taking risks is sometimes the only way to get things done. While Betti always  manages to get the job done, how long will it be before the criminal underworld finally decides to take their revenge on him?
(I highly recommend the third and final entry into the Betti trilogy, and even though it's more story and dialogue driven, still offers a good amount of action and suspense. Maurizio Merli shows he was a more than just a tough guy within the genre, showing brief glimpses of dramatic acting and romantic acting. The Blu Ray from Dorado films isn't perfect, but is still fairly watchable. It's clear from the stills there's a better print of the film and audio, whereas Dorado's looks to have faded colors and the audio can be a little out of sync. This isn't necessarily Dorado's own fault, most likely they only had access to an English print that hadn't fared well in storage over the years. The quality is still good even with the limited elements available to the company, and given it was their first Blu Ray release is a pretty decent job overall.)
All images courtesy of Google.com/Google Images and their respective owners
for more information
https://www.imdb.com/title/tt0179901/
https://en.wikipedia.org/wiki/A_Special_Cop_in_Action
Buying option
Explosive Eurocrime Double Feature Bluray
(The Blu Ray is exclusive to Dorado's website, but their standard shipping fee isn't expensive and comes out to a fair price in the long run, a little cheaper than general retail even.)
Filed under: Film: Analysis/Overview, Film: Special Topics