by Tony Nash
(A Part of Western Wednesdays)
(All opinions are of the author alone)
(Mild Spoilers)
(This review is of the Spanish language version)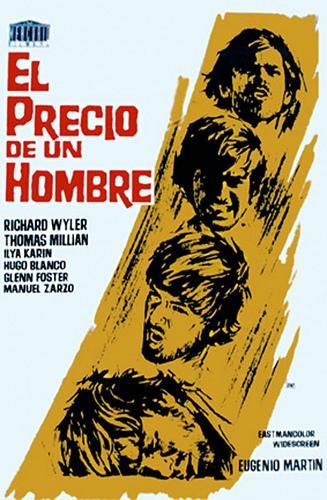 El Precio de un Hombre (La Morte ti Segue…Ma non ha Fretta/The Price of a Man/The Bounty Killer/The Ugly Ones) (1966) ****1/2 PG-13
Richard Wyler: Luke Chilson
Tomas Milian: Jose Gomez
Halina Zalewska: Eden Novack (as Ella Karin/Illya Karin)
Enzo Fiermonte: Ex-Sheriff Novack (as Glenn Foster)
Mario Brega: Miguel Cortinas
Lola Gaos: Ruth Harmon
Ricardo Contales: Joe Harmon
Manuel Zarzo: Marty Hefner
Hugo Blanco: Deserter, Gomez Gang
Tito Garcia: Zacharias, Gomez Gang
Fernando Sanchez Polack: Doc, Gomez Gang (as F. Sanchez Polac)
Antonio Iranzo: Antonio, Gomez Gang
Jose Canalejas: Juan Valdez
Frank Brana: Wade Dempsey
Written by: James Donald Prindle (as Don Prindle), Jose Gutierrez Maesso (as Jose G. Maesso), & Eugenio Martin, based on the novel The Bounty Killer by Marvin H. Albert
Directed by: Eugenio Martin
Synopsis: Deputized bounty hunter Luke Chilson faces two obstacles in bringing in outlaw Jose Gomez: Gomez's gang, and the citizens of his childhood small town, who believe him innocent. When Gomez's true identity becomes apparent, the village will have to decide between loyalty and justice.
While the Italians were cooking up their noted Westerns, the Spaniards were starting their own contributions to the genre at the same time. Spanish language Westerns weren't too unusual, but the majority of films up until El Precio were done in Mexico, and influenced in one way or another with the Italian ones, the heavy standouts being films dealing with the supernatural starring Mexican matinee idol Gaston Santos. The Marchent family had gotten Spain into the flow of the Westerns, the successes of both Antes Llega des Muertes (Hour of Death) and Oscaso de un Pistoleros (Hands of a Gunfighter), and Alfonso Balcazar had just opened Spain's equivalent of Rome's Cinecitta Studios where a number of successful films, both Western and non-Western. El Precio was from the get-go a co-production between Spain and Italy like any other Western of the times, but this go around it was helmed by a Spanish director, Spanish writers, and a primarily Spanish cast. Using the classic American theme of a man seeking justice only to find that duty may result in innocent people suffering hard truths and facing harder loss, director Eugenio Martin gives the typical American story the Italian/European treatment, and gives the genre another interesting boost to its popularity.
What makes this film unique in its own right, is that it was co-authored by an American writer. Little is known of James Donald Prindle, credited as Don Prindle, and his film credits only include this film, Mario Caiano's Duello nel Texas (Duel at Texas/Gunfight at Red Sands/Gringo), and a 1946 short subject hosted by himself and radio personality Wendell Niles, and featured singers Johnny Mercer, Jerry Colonna, and Dick Foran. His involvement in the script probably extended to translating dialogue for Richard Wyler and helping to translate the novel for Eugenio Martin. He seemed to be a fairly talented fellow, and why he never did more will probably remain a mystery.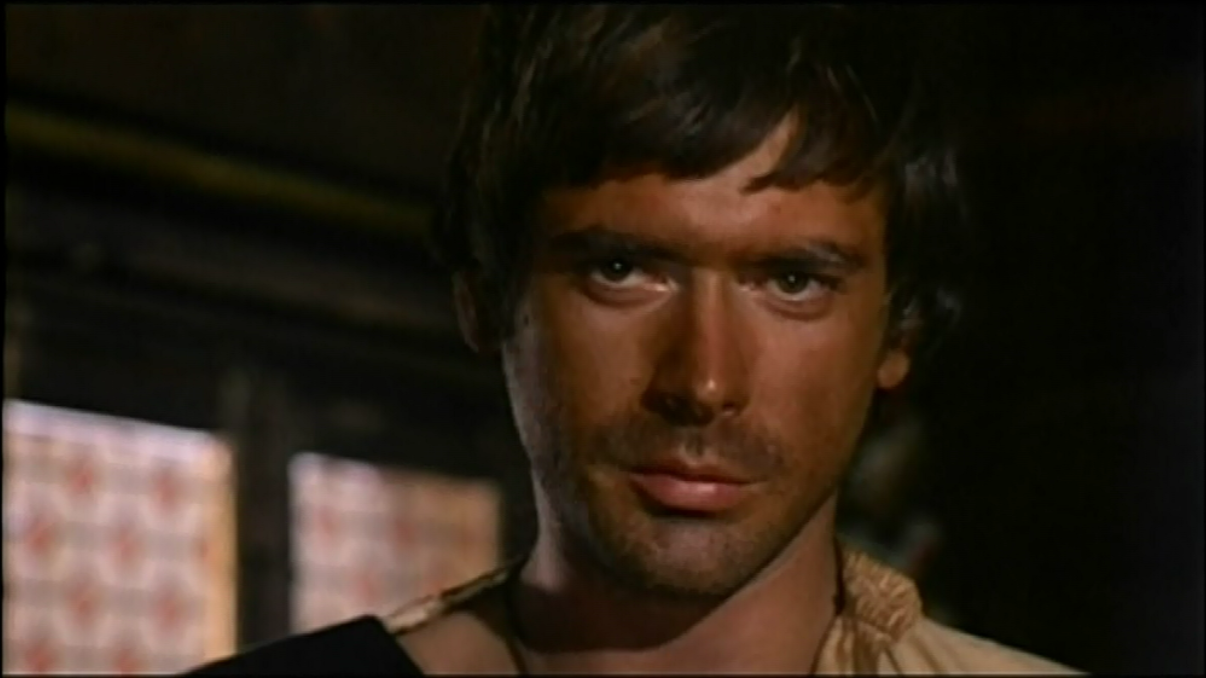 Tomas Milian, in his first ever Western role, does an excellent job in the role of Jose Gomez. A seemingly normal young Mexican man forced into banditry by circumstances and racism, Gomez looks like a man wanting to live peacefully, given a raw deal in life. The locales of his childhood village have been led to believe Gomez fights for the oppressed in the same fashion of Robin Hood, Zorro, and The Scarlett Pimpernel, and has been vilified by the both the Mexican and US press. It's quickly established that Gomez willingly went into a life of crime of his own choosing, and very frankly enjoys what he does. At first, he just seems different from being away so long, but as more and more unsavory characters who now ride with him, the locales begin to wonder about Gomez. When he orders the death of a former compadre, who refused to team up with him again, and he orders the bounty hunter looking to bring him in to be tortured, Gomez slowly begins to look less and less like a hero to the people he knows. At times, he does show affection for the locales, especially his childhood sweetheart, showing that this change occurred over time, and probably wasn't intended. Milian, a graduate of the Actor's Studio, shows why he exceled at what he learned by giving Gomez little habits and expressions that make the character unique.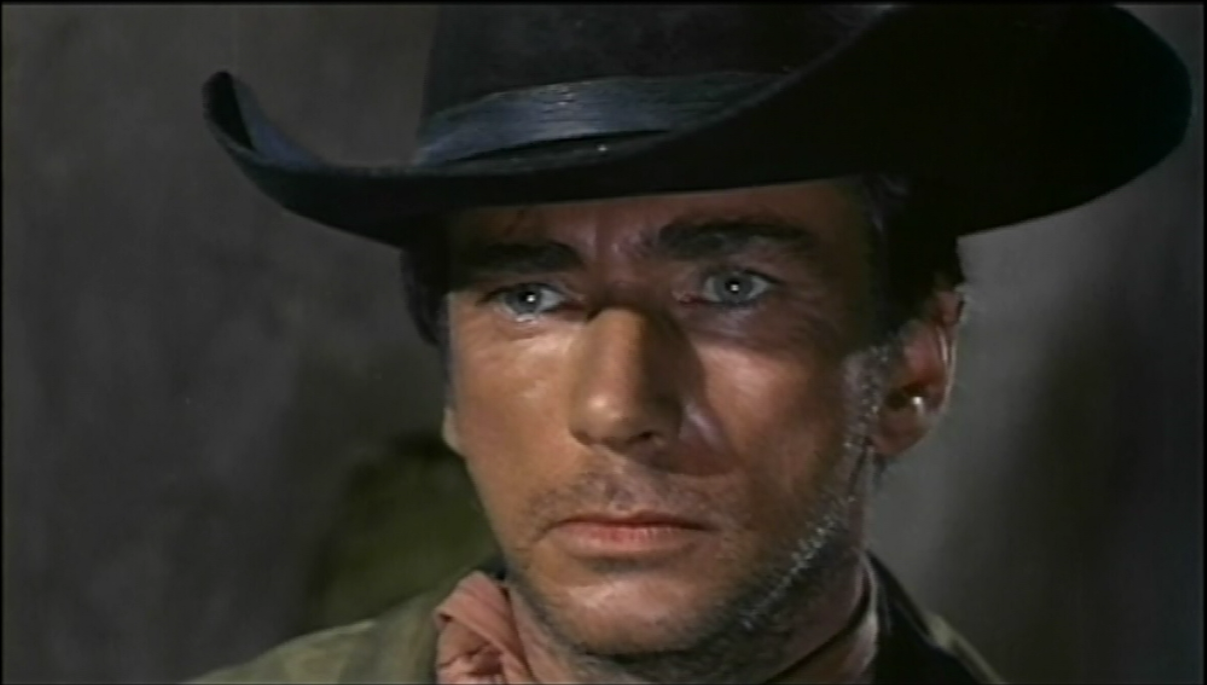 Richard Wyler, the brief pseudonym of British actor Richard Stapley, is surprisingly interesting in the role of Luke Chilson. The atypical American style bounty hunter character, Chilson is just a man earning a living, and bringing criminals attempting to cross the border between the US and Mexico, to justice. At first the locales take a stern dislike to Chilson, believing he's going after a wrongly accused man in Gomez, and both try to convince him he's wrong, and try to drive him out of town. At first Chilson seems to be single-minded in the pursuit of Gomez, and interested primarily in the $3000 on his head, but Chilson is fully aware of the crimes Gomez has committed, including several needless killings, including those of the federal agents escorting Gomez to jail. When the locales injur Chilson, and Gomez and his gang begin to beat him repeatedly, they begin to realize he was probably right in in bringing the man in. Chilson also begins to realize how close Gomez was to the townspeople, and how he was a pillar of the community, sensing almost too late the tragic outcome of what he'll have to do to stop Gomez from reaching Mexico.
Halina Zalewska, a Swiss Italian character actress, who died tragically young in a fire, is simple, but effective as Eden. Gomez's girlfriend since they were children, Eden believes Gomez to be innocent of all the charges lobbied against him and gets him a gun to escape. At first she's happy to have the love of her life back, but she senses early on he seems different than he was before Realizing from Chilson she has unwittingly aided Gomez in the murder of federal agents, Eden begins to doubt Gomez is the same man he was when he left, especially after he kills another man sweet on her, and doesn't seem to mind when his gang begin looting the town. What makes the situation especially hard for her is the fact that Gomez still displays occasional affection for her as he had before.
Quite radical in its showing of law enforcement as a necessity, and sometimes the outlaw isn't the romantic folk hero he's boasted to be, El Precio is an interesting entry in the Italo/Euro Western genre. Something of a slow burner in that it builds up to the climax, the character build up, and the revelations that come about as the story unfolds make the build up pay off in the long run. Tomas Milian, who was said to overplay his first Western role, actually is very restrained, but still puts in the touches that made him the success he would become in Italian genre cinema. Richard Wyler was believed to not have the face for Westerns, but his face was a melding between Laurence Harvey and Walter Pidgeon, making for a unique look that did in fact fit into the realm of the Old West. The other characters aren't one dimensional at all, and have a mixture of genuine sincerity, naivety, and flaws, not completely likable, but completely detestable in their blind loyalty to Gomez, and are clearly shattered and disillusioned by the events.  A little more story driven than action driven, the film still works on many levels and is the perfect hybrid between the American West and the European West.
(I highly recommend this one for fans of Westerns, Tomas Milian, and anyone looking for something interesting and different. It's quite different from what most fans are used to, but is still very entertaining and offers a totally different view of the characters audiences of the Italian West would come to love. The Artus Films Blu Ray is magnificent looking in quality and has fine visual and audio transfers. English speaking audiences will be disappointed to learn that only the Spanish and French are available, but the French subtitles are easy to understand as the Italian and French alphabet is similar to English, save in vowels and certain prepositions. There is a US DVD double bill with the film and Milian's Comedy Western Sonny and Jed, and a an out of print German DVD that's English friendly.)
All images courtesy of Google.com/Google Images, Spaghetti-Western.net and YouTube
for more information
https://www.imdb.com/title/tt0060853/
https://en.wikipedia.org/wiki/The_Ugly_Ones
Buying options
https://www.amazon.fr/Tueurs-lOuest-%C3%89dition-Collector-Blu-ray/dp/B07P83ZGCX/ref=sr_1_1?__mk_fr_FR=%C3%85M%C3%85%C5%BD%C3%95%C3%91&crid=576J8RLVSF2I&keywords=tomas+milian+blu+ray&qid=1565203892&s=dvd&sprefix=Tomas+M%2Caps%2C226&sr=1-1
https://www.artusfilms.com/western-europeen/les-tueurs-de-l-ouest-287
https://www.amazon.com/Sonny-Ugly-Ones-Tomas-Milian/dp/B01M0XXMDD/ref=sr_1_2?keywords=tomas+milian+dvd&qid=1565203848&s=movies-tv&sr=1-2
Filed under: Film: Analysis/Overview, Film: Special Topics