by Tony Nash
(The Art of the Erotic Thriller Miniseries 1: Part 2)
(Spoiler Free)
(All opinions are of the author alone)
(This review is of the Italian language version)
Il Miele del Diavolo (The Devil's Honey/Dangerous Obsession) NC-17 (1986) ****
Brett Halsey: Prof. Dr. Guido Domenici
Blanca Marsillach: Cecilia
Corinne Clery: Carole Domenici
Stefano Madia: Gaetano
Paula Molina: Sandra
Bernard Seray: Nicola
Written by: Jaime Jesus Balcazar (as Jesus Balcazar), Lucio Fulci, Ludovica Marineo, & Vincenzo Salviani, with dialogue by Sergio Partou (as Sergio Patou)
Directed by: Lucio Fulci
Synopsis: An unhinged young woman kidnaps the surgeon whose carelessness while dwelling on his failing marriage caused the death of her jazz saxophonist boyfriend. While subjecting him to various forms of sexual torment, she recounts her life with the dead man, and begins to have revelations that might change everything.
The 1980's had some interesting points to its time: the aerobics/fitness craze, the fall of the Berlin Wall, and the recognition of AIDS as a serious illness to be cured. For films, there was the continuation of the Star Wars franchise, the beginning of the Indiana Jones franchise, The Shining, and a series of wacky comedies including The Blues Brothers and Ferris Beuller's Day Off. Across the Atlantic however, the European film world was entering a decline. One of the people hit the hardest by this steady downturn was filmmaker Lucio Fulci. While the 1970's had been a prolific time for him, the middle 80's saw failures at the box-office and with critics, projects that never went beyond the development stage, and recurring health issues that kept him cooped up in the hospital with little time for writing or studio planning. When his health finally started getting better, an independent producer offered Fulci the opportunity to get back in the game and back in the black financially with an erotic thriller. With the 80's being a time for female empowerment, Fulci and his co-writers decided to have their female lead start out as somewhat submissive, but slowly shows her dominant and aggressive side as she goes through both grief and revelations about herself and many of the people in her life. The mixing of passion and thrills comes off very well as Fulci takes his audience through seemingly tender moments, only to have the male and female lead subjected once again to cruelty, both physical and sexual.
Brett Halsey, an American leading man and later character actor, gets to sink his teeth into a fairly complex role as Dr. Guido Domenici. A talented surgeon with a seemingly perfect and tranquil marriage, Domenici is filled with angst, regrets, and uncertainties. Unable to remain aroused by his wife, he begins to look for excitement amongst the prostitutes of the area, but realizes his impotence is more of a mental block than simply trouble at keeping the passion alive. Even when he earnestly wants things to work out between himself and his wife, something inside of him just can't seem to adjust and make things happen. His personal problems then lead to him causing the death of a young man suffering head trauma, and this event drastically alters his life. What begins as threatening phone calls leads to the dead man's repressed girlfriend kidnapping him at gunpoint, placing a dog collar around his neck, and subjecting him to various tortures, both mental and sexual. In a strange twist of irony, Domenici's sexual vitality is revived by the young woman's actions, and he soon begins to develop feelings for his captor.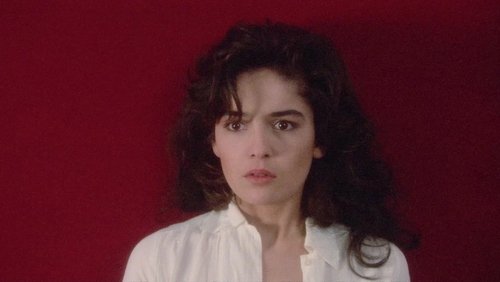 Blanca Marsillach, a Spanish actress who worked frequently in Italy in the 80's and 90's, is magnificent in the role of Cecilia. A seemingly sexually promiscuous young woman at first, it's soon revealed Cecilia was coerced into many of her antics by her sex crazed boyfriend Gaetano. Marsillach then begins to take viewers on journey through the mind of an intricately complex woman who goes through extreme moments of grief, compassion, and anger. In spite of knowing Gaetano was often careless on his motorcycle, Cecilia convinces herself Dr. Domenici is the sole person responsible for his death. Snapping under the pain and anguish, Cecilia dons the sweater Gaetano wore on his final days and kidnaps the doctor. Marsillach then takes Cecilia through a complete change, having her go from an easily manipulated naïve girl, to an empowered and deadly dominatrix. She drugs the doctor, carries him into the house she and Gaetano shared, places him in a dog collar, and proceeds to subject him to various mental and sexual degradations. While it's never shown onscreen, various moments within the film suggest Cecilia also repeatedly raped the doctor. When Domenici listens to her every word, even at times begging for his forgiveness in not doing a better job as a doctor, Cecilia begins to think differently about him, and even at times tries to be kind, only to remember what he did to Gaetano. When not torturing her prey, Cecilia looks back on her relationship with Gaetano. While many moments show they truly did love each other, Cecilia's now clear mind shows Gaetano had a vicious, sadistic side that could be dangerous. As she slowly begins to come to certain truths she repressed, Cecilia finds herself faced with the most important decision in her life.
(I have to say I found Blanca Marsillach the most impressive performer in this film, her ability to go from an emotional wreck to a completely crazy and unhinged bitch is something that takes quite a lot of talent, natural or fleshed out through training. Even though Brett Halsey and one of the producers considered her not talented, and riding the coattails of her older sister Cristina's success in Italy, I think she does a fabulous job with the role.)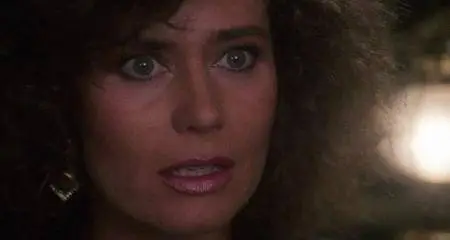 Corinne Clery, a French-Naturalized Italian actress, most noted for her roles in Just Jaeckin's pre-Emmanuelle classic Histoire d'O (The Story of O) and the James Bond film Moonraker, has a short, but memorable appearance in the role of Carole Domenici. Little backstory is given about the character, but from what is seen of her onscreen, she's the typical example of an upper-class housewife. Sexually frustrated like her husband, Carole tries everything she can think of to seduce her husband and reignite the passion and romance they sorely need. Knowing full well that her husband is seeking out prostitutes, Carole tries to behave like the prostitutes he seeks out, but it's uncertain if she can finally pull it off and save their marriage.
What looks like an atypical sexploitation film on paper and from the trailers and stills is in fact a bizarre character study by Fulci and his co-writers. The characters of Dr. Domenici and Cecilia in particular are multi-layered with plenty of depth that allows viewers to both sympathize with them, and be repulsed by them. Both are extremely flawed, so to say what either is doing is right or wrong can't really come into play (though viewers can still question whether they've gone too far or not) because both are at a crossroads where they must figure out who they are and what course their lives should take. The sex and sexual innuendo scenes are not in place for the sake of full shock value, but in fact serve a purpose to show the frustrations, difficulties, loves, hates, and fear the characters are experiencing, and while the scenes still have the effect of making people cringe and be embarrassed to look at, are still effective in getting the point across. Fulci took the erotic thriller to a whole new level and while is still not everyone's cup of tea, is done intelligently with good story, solid characters, and scenic backdrops that add some nice touches to an otherwise low-buck affair.  
(I would recommend this film to a select audience. The film isn't for everyone, and many of the sex scenes can get a little bizarre. When you're able to get past those scenes, the story and the characters become very interesting, and soon it's no longer just about sex, but issues that run far deeper. Severin Films does a fine job with the visual transfer and the extra interviews, but the audio varies greatly. The Italian audio is clear and crisp while the English one is very low pitched. The Italian language is the way to go as that's the how the film was originally done, but for people who don't have an understanding of Italian the only subtitles offered are dubtitles for the English dub. This is one of the rare occasions where I'll leave it up to the viewer if they wish to check this one out.)
All images courtesy of Google.com/Google Images and Mondo-Digital.com
for more information
https://www.imdb.com/title/tt0090903/
https://en.wikipedia.org/wiki/The_Devil%27s_Honey
Buying options
https://www.amazon.com/Devils-Honey-Blu-ray-Brett-Halsey/dp/B07557RYDV
Filed under: Film: Analysis/Overview, Film: Special Topics