by Tony Nash
(Profiling a Forgotten TV Gem 1)
All opinions are of the author alone
(Spoilers ahead)
(Author's Note: Little to no stills exist for the episodes of this series, so save for promotional stills of the main characters, all photos will of the real life people)
Lady Killers Episode 1: Murder at the Savoy Hotel (1980) TV-14 ****
Robert Stephens: Sir Edward Marshall Hall, K.C.
Barbara Kellerman: Princess Madame Marie Marguerite Fahmy
Charles Kay: Sir Henry Curtis Bennett, K.C.
John Horsley: Mr. Justice Rigby Swift
Susan Wooldridge: Janet Cole
David Buck: Percival Clarke, K.C.
Edward Hammond: Roland Oliver
Lewis Flander: Said Enani
Hosted by Robert Morley
Written by: Helena Osborne
Directed by: Philip Draycott
Synopsis: Ex-Prostitute turned Princess Marie Marguerite is on trial for the murder of her husband, the Egyptian Prince Ali Fahmy Bey. Defended by the famous barrister Sir Marshall Hall, her case is primarily focused on Ali's reported abusive and decadent behavior towards her.
Before the British TV company Granada became famous for the Jeremy Brett version of Sherlock Holmes, one of its first touches of notoriety came from the Mini-Series Lady Killers. Initially focusing on infamous murders committed by women in the late 19th to mid-20th century, then on murders of women by both genders, the show was the first of its kind to present true life murder cases as close to historical accuracy as possible, often very unflinching and frank in the process. Veteran British character actor Robert Morley acted as the host of each episode's beginning, sometimes offering a voice over at the end of further information of the case post trial.
The Series' premiere episode told the case of Marguerite Alibert (called Marie Marguerite in the episode) a French prostitute who stunned the world when it was announced she had married the Egyptian Prince Ali Kamel Fahmy. The rocky marriage, said to often include acts of physical abuse, bizarre sexual acts, and even sadism, became public knowledge very quickly, with rumors arising Ali cheated on Marguerite constantly and treated her like personal property rather than a wife. A heated argument in London in July of 1923 led to what was initially deemed an accidental shooting when Marguerite believed her life was in danger, shooting her husband three times with a gun she thought empty. What followed was one of the most discussed, bizarre, and intriguing trial of the day in London. The Prosecution argued Marguerite intentionally killed her husband as she was after his fortune, along with a document she failed to read properly stated under the law of Islam she couldn't divorce him even with grounds, and that he purportedly denied her inclusion in his will. The Defense argued Marguerite was in constant fear of her life, that the gentle and charming man she first met changed into a beast that took every opportunity to force himself on her and commit acts of violence and debauchery, Marguerite finally having enough and acted completely in defense of her safety. The question remained, which story is true?
Robert Stephens, one of Britain's most prominent stage, film, and TV actors, gives the performance of a lifetime as the barrister Sir Edward Marshall Hall. Stephens depicts Hall as the English equivalent of many an American lawyer character on TV, with the flamboyancy and theatrics to go along with it. His team of fellow lawyers often try to reign him in during the episode, constantly telling him he could go too far in his conducting examinations, and surely get his client the death penalty. Like any lawyer, Hall tries not to think about his client's innocence or guilt too much, but with Marguerite, he appears totally convinced she didn't deliberately murder her husband. Hall appears to have a bias when it comes to the late Prince Fahmy, clearly expressing a very anti-Arab sentiment whenever he has the opportunity to make the dead man out to be a brutal savage trying to behave European. Very intense and methodical in his handling of witnesses, he uses both wit and plain speaking in discrediting his opposition. His opposing barrister, his team, and even the presiding Justice of the case are both impressed and confounded by his method of conducting his case, but feel he is a competent and fair-minded attorney.
Barbara Kellerman, an actress only known by UK fans, delivers a quiet, but telling and convincing performance as Marguerite. Not being familiar with English customs or etiquette, Marguerite spends the majority of the trial sitting back and watching as her barrister tries to prevent her getting the death penalty or life in prison and as the prosecution tries to paint her as a cold blooded, non-feeling gold digger out to get prominence and money. Her behavior is generally shown through her interactions with the lady bailiffs between court sessions as a kind of quiet acceptance of what she must go through, but attempts to stay positive with encouragement from the one bailiff. When the time comes for her to tell what had occurred between herself and Ali, Kellerman goes into a melodramatic tirade of emotions as she expresses how she loved her husband, but at the same time was appalled by his change from gentlemanly to animalistic in only a short amount of time. The crescendo being when she described when she fired the gun, even then begging Ali to forgive her for not realizing the gun was still loaded, but also asking why he had to be so cruel to her is where her testimony gets a little laughable in how emotional she gets.
While Host Morley states in the opening that the trial's lengthy documentation had to be condensed to fit the hour time slot, quite a bit of important information was left out in the episode:
Marguerite's attorney Sir Marshall Hall spent a good bit of his cross examination of Ali's male secretary making innuendoes that the two men engaged in a homosexual relationship. The public reasoning for this tactic was to discredit Ali's character as an adherer to Islamic law and custom, thus giving Marguerite cause to wish to divorce him and her fears of his fetishes, but the real reason appears to have been that homosexuality was seen as a crime way back then, and a sin punishable by death under the edicts of Islam, thus making it possible he was looking for either Ali's family to have the trial stopped to protect their standing in Egypt or to have the government stop the trial out of fear of an international incident.
Marguerite was known, by rumor at the time, to have had an affair with Edward VIII, then the Prince of Wales, while he was stationed in France during WWI. Edward had made the mistake of writing very intimate and colorful letters to her while he was away on maneuvers, and Marguerite was noted to have kept all the Prince's letters. Sources are certain Marguerite intended to blackmail Edward should Sir Marshall Hall's defense prove faulty, and soon the Old Bailey was receiving orders the prosecution be denied the ability to question Marguerite about her past, specifically her life when she was a prostitute in Paris,  noted for engaging both male and female clients, some with very "eclectic" tastes. Today, many believe the government ordered the trial expedited to save the Prince's character and reputation, which ironically would be destroyed by his actions during WWII.
The Male-Female jury in the filmed version of the case is wholly fictitious. The real-life jury in Marguerite's trial was made up entirely of women, all in their late teens to early 20's, and were ordered to ignore the prosecutions references to Marguerite's character and what was declared irrelevant evidence.
Morley, in his closing narration, states that little was known of Marguerite after the Egyptian courts denied her claim to half of Ali's estate. This is also untrue. Marguerite returned to Paris where she maintained a fairly comfortable lifestyle and kept the title of Princess, even appearing in some French films of the late Silent and Early Sound periods. After a libel suit that didn't go her way made her a laughing stock in France, Marguerite retired to seclusion at her apartment in Nice until her death in 1971. She never had a second child after her first, though she did in fact destroy the letters from Edward VIII.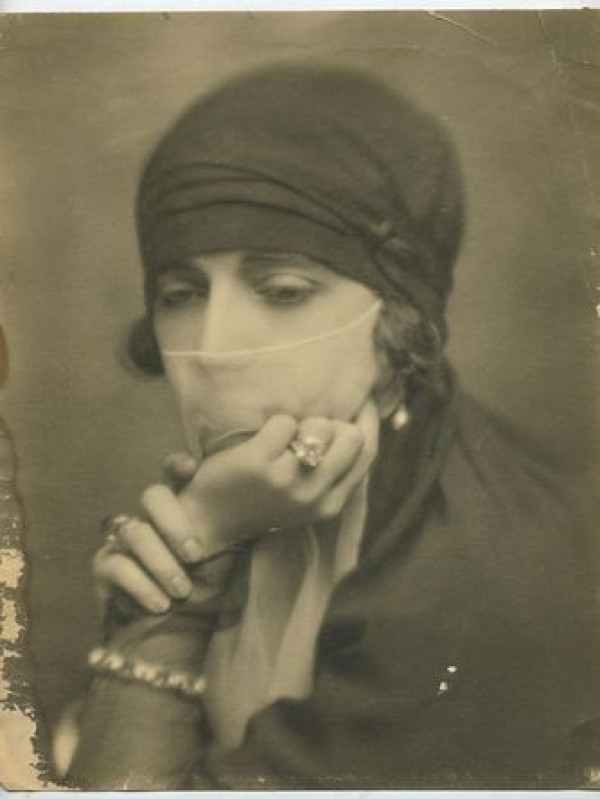 While a little clunky in parts as there wasn't enough time to utilize all the fascinating information associated with the case and focused mainly on the actual court room proceedings, the Murder at the Savoy Hotel is a good starting point episode to an interesting series that recreates some very fascinating, and at times disturbing, cases that rocked the whole of the United Kingdom. Main stars Stephens and Kellerman may go a little into overboard theatrics while some smaller characters can be a little stiff, is done fairly well by episode's end and leaves the viewer satisfied.
(I do highly recommend giving this series a try as it does present the cases they chose to dramatize fairly well, even though some information had to be condensed to fit the hour time slot. History buffs, Murder/Mystery buffs, and even Courtroom Drama buffs will find something to enjoy about the series overall. The Stage Play atmosphere of the episode is also very creative and brings something unique and different to the series that was seldom done elsewhere. The DVD from Network Entertainment offers the best possible presentation of the episodes as some do have slight to them and fair audio transfers.)
All images courtesy of Google.com/Google Images and their respective owners, including the IMDB
For more information
https://www.imdb.com/title/tt0272992/?ref_=fn_ep_tt_4a
https://www.imdb.com/title/tt0624352/?ref_=ttep_ep1
https://en.wikipedia.org/wiki/Marguerite_Alibert
This video from ObsoleteOddity of YouTube and Vimeo offers more detailed information of the Case
(I'm including both sites version of the video as I imagine people may prefer one over the other)
Buying options
https://networkonair.com/all-products/2827-lady-killers-the-complete-series
https://networkonair.com/all-products/1534-lady-killers-the-complete-series-1
https://www.amazon.co.uk/gp/offer-listing/B005VDLO1U/ref=tmm_dvd_new_olp_sr?ie=UTF8&condition=new&qid=1582743720&sr=1-2
https://www.amazon.co.uk/Lady-Killers-Complete-Elaine-Paige/dp/B079VSH2VT/ref=sr_1_1?crid=2BQSLNCBWDWM2&keywords=lady+killers+the+complete+series&qid=1582743690&s=dvd&sprefix=Lady+Killers%2Caps%2C254&sr=1-1
Filed under: TV: Analysis/Overview, TV: Special Topics