by Tony Nash
(All opinions are of the author alone)
(Author's Note: I'm taking a little break from doing film reviews, I haven't stopped watching films, but for some reason or the next has made being able to sit down for at least 2 hours to enjoy a film a little flip-floppy for the moment, but I want to keep the content going on the blog, so here's something I've wanted to write about for a while in a little more depth, and I hope you enjoy it)
Hello to my followers, those I'm following, all curious visitors,
What happens when there's a film or TV Series you've read about for a while via the IMDb or a film forum that has peaked your curiosity, but you learn it isn't on DVD or Blu Ray in the US or Canada, but is available from the UK, Germany, France, Italy, Japan, etc. Pretty good right? Well, then you discover in your research there's a pesky thing called Region Encoding, which prevents discs from playing on certain players. All is lost right because there's no way you can find some means of playing a non Region A disc? It's not over yet, because certain companies specialize in Region Free, or All Region, players that allow discs from all over the world to played on the same player.
I have to admit that while I'm fairly knowledgeable when it comes to films, I'm a complete novice when it comes to the technology in putting them into disc form and creating the machines they play in. For a long time I held a certain envy for film collectors over in Europe as they had access to these great editions of films that either weren't available at here in the US or where available in less than mild quality. Finally having enough of spending money on no product or spotty product, I started doing the research into Region Free Players to see if they were in fact real, or if it was something out of my reach. Seeing it was possible to get one was a thrill, but the price at first seemed a little steep, a $150 plus steep depending on how simple or how fancy you wanted your player. Talking it over with my folks, so long as I wouldn't be double dipping too much on certain films, I got the green light to purchase my first All Region Player.
Now for those of you who are wondering if working this type of machine is complex, it's actually fairly simple. The company you purchase the player from, provides you with specialty instructions in how to work with Region A, B, and C, discs.  The only part that can be tricky is making sure which button to push when shutting off or starting up the player, as certain machine actions can affect the All Region Encoding, but luckily the manufacturers have a step in the All Region instructions to fix the issue.
Now I imagine you viewers are asking why a Region Free Player is something to have. Well, to begin with, having this player will fully open your opportunities to films you might not normally have access to. For Fans of Italian Westerns, Giallos, and Euro Crime for example, many companies the UK and Germany, Germany having the market for variety and output of these particular genres, will include both the English dub and the original Italian language track. Unfortunately, the German releases often lack English translated subtitles, unless of course no English dub exists, so that may damper some peoples interest in giving those films a try, but if you're interested in learning another language, or simply daring enough to take a chance in watching a film sans subtitles, I guarantee you'd be in for a treat.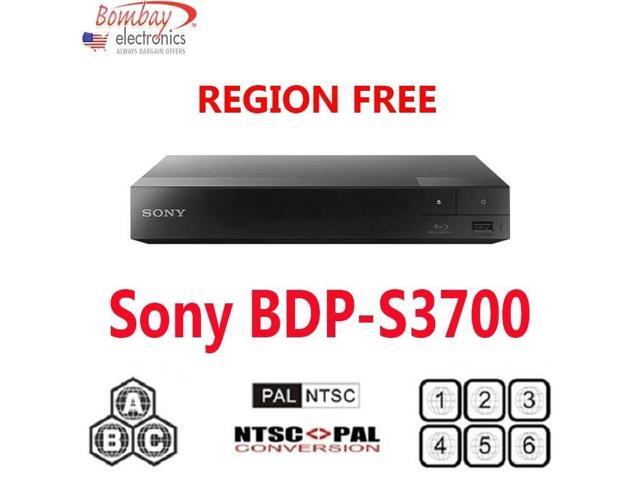 For Fans of British films and certain types of US Genre films, the UK offers some the best editions in transfers, extras (interviews and the such), and availability. The films of Roger Corman for example, which are only available in boxsets from companies like Shout Factory! for instance, the UK company Arrow Video gives its customers the option of individual releases of those films, often with more in the way of extras and information. In other cases, films that fans want to see on Blu Ray or DVD, but that mainstream companies insist won't give them a profit to put money into a release, the UK, German, and Japanese companies will put the time and effort in to making a fine release. Now of course Boutique labels like The Criterion Collection, Arrow's US Division, etc, will always put 100% into releases other places won't, but there's just so many films a year they can do and it does take time, so the more mainstream labels do need to pick up the pace.
Another benefit, and one that works very well for collectors, is price for overseas releases. Sometimes the UK, German, and even Japanese editions of certain harder to find films elsewhere are actually cheaper and more affordable than the US editions. So while the player itself will certainly cost triple figures, it's all worth it when you find you can pay less for certain editions of DVDs or Blu Rays overall. A concern here might be the fear of ordering from overseas, whether it be from websites of the companies themselves or Amazon's UK and Euro sister sites, which is natural and not unexpected, but I think I can ease these fears. Amazon is one of those companies you either love or hate, but their partners in Europe are actually quite good in customer service, making sure lost items are replaced should they get lost in transit, and include the tax cost on the item page so you don't feel like you're getting blindsided by unseen costs. With the websites and shops of the many companies out in Europe, I found it best to use PayPal for all purchases. One of the nicest things about PayPal is that you don't need to have an account to use to it, though I'll admit having an account is beneficial as it does help to keep track of purchases. The only website I purchase from that doesn't use PayPal is Eureka! Masters of Cinema, but they have an equally good service from World Pay that also doesn't require an account to use.
Another concern is typically the conversion of either Dollar to Pound or Dollar to Euro. This process is also not as difficult as people might believe it to be or have heard it to be. Currency Conversion is on the list of simple mathematics and becomes almost secondary nature like any other type of equation once learned. All you need to do to find out the cost in dollars from either pounds or euros is to look up the current currency exchange charge and multiply it by the cost of the item you want to purchase. Now most websites, including Amazon, will tell you the final cost in dollars when you list the US as the place your ordering from, which is a big help. Taxes and shipping also should be factored in, but generally it works out in the end. Another way of finding the cost of currency exchange is to Google Pound to Dollar or Euro to Dollar ratio and type in the cost of the item in the assigned converter. This I find works well too, as the currency conversion is constantly changing, sometimes day to day.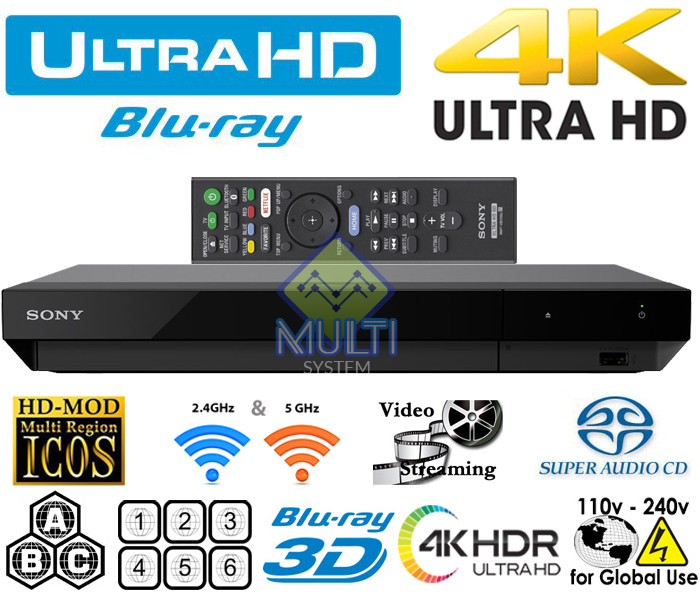 Now I fully understand that the Region Free Player isn't for everybody either because their genre interests don't require getting a region free player or because they feel the price of $150 or more of a player is too much for a player. The serious film fan should consider the Region Free Player as an honest option because of the option it holds for expanding your interests and ability to see films you wouldn't normally have access to. In terms of price, the more flash you want for your player like apps for things like Amazon Prime, YouTube, Hulu, and Netflix, and 3D, 4K UHD, and Streaming, any combinations of which would come out to $250 or $300 and more in price. Companies like 220 Electronics, MultiSystem Electronics, and Bombay Electronics offer pretty decent sales prices of sometime $120 and lower depending on the type of sale they're doing, and Amazon offers $150 and under for the simpler, easy to use models. Whether your interests justify getting a Region Free Player is completely up to you and the choice is fully yours, I merely hope I have given any of you out there a pretty good idea of the positives, and lessened your fears of others.
All images courtesy of Google.com.Google Images and their respective owners
https://www.220-electronics.com/
(I also highly recommend reading their sales pitch on players)
https://www.amazon.com/sp?seller=A2EH3A7AEDBIYP
https://www.bombayelectronics.com/
Sony, IMHO, offers some of the best Region Free Players around
https://www.amazon.com/Sony-BDP-S3500-100-240-European-Adapter/dp/B017MQ3IHG/ref=sr_1_9?crid=36WKRJEFIQ1NR&keywords=region+free+blu+ray+player&qid=1582151753&s=electronics&sprefix=Region+%2Caps%2C217&sr=1-9
https://www.amazon.com/WGC-BDP-S1500-Region-Player-012345678/dp/B076DHWN2P/ref=sr_1_4?crid=36WKRJEFIQ1NR&keywords=region+free+blu+ray+player&qid=1582151753&s=electronics&sprefix=Region+%2Caps%2C217&sr=1-4
https://www.amazon.com/BDP-S1700-Blu-ray-110-240-Dynastar-Adapter/dp/B01E4NDR8U/ref=sr_1_1_sspa?crid=36WKRJEFIQ1NR&keywords=region+free+blu+ray+player&qid=1582151681&s=electronics&sprefix=Region+%2Caps%2C217&sr=1-1-spons&psc=1&smid=ALEWIQ2F9CQDR&spLa=ZW5jcnlwdGVkUXVhbGlmaWVyPUExOVpaNjBNRVhLTDJLJmVuY3J5cHRlZElkPUEwNjg0NzEwTlFTTlZBWVVGTTUzJmVuY3J5cHRlZEFkSWQ9QTAyOTUyNjkxSUo4RE84RzhDSFVLJndpZGdldE5hbWU9c3BfYXRmJmFjdGlvbj1jbGlja1JlZGlyZWN0JmRvTm90TG9nQ2xpY2s9dHJ1ZQ==
Filed under: Annoucements, Film & TV: Potpourri, Film: Special Topics, TV: Special Topics