by Tony Nash
(A Forgotten TV Series Part 2)
(All opinions are of the author alone)
(Mild Spoilers)
(Author's Note: Like with the first installment, stills from the real case will be used as no stills from the episode exist. Also, while I don't go into any graphic detail, some may find the details and instances of the case presented to be a little unsettling and even disturbing, so anyone who is sensitive and squeamish may want to skip this one.)
Lady Killers Episode 2: Not for the Nervous (1980) ***** TV-14
Elaine Page: Kate Webster
Michael Kitchen: Reverend Father M'Enery
Peter Sallis: Mr. O'Brien
William Wilde: Barrister Warner Sleigh
T.P. McKenna: Sir Hardinge Giffard, Q.C.
Leslie French: Mr. Justice Denman
John Fraser: John Church
Harry Littlewood: Henry Porter
Hosted by Robert Morley
Written by: Arden Winch
Directed by: Valerie Hanson
Synopsis: Irish criminal Kate Webster faces trial for the murder of her aged employer Mrs. Julia Thomas in 1879. Considered the most sinister murder case prior the White Chapel/Jack the Ripper Murders a decade later.
Lady Killers second episode explored one of the first murder cases to cause mass debate and discussion among the populace of Britain, and its surrounding areas. Irish immigrant Kate Webster, having to leave her homeland due to her criminal past and the mass potato famine, was arrested for the murder of her employer Mrs. Thomas. The evidence presented by the prosecution and witnesses revealed a sordid and horrific act in which Webster is said to have attacked Mrs. Thomas, killed her, and then proceeded to dismember her body. Webster maintained her innocence throughout the trial, claiming she was forced into the act by an old boyfriend and the patriarch of a family she'd known for several years, and insisted her belief in God would never lead her to such actions on normal grounds. Since she was indeed Catholic, the courts allowed her the benefit of religious council and brought in a priest from a small community to advise her spiritually and care for her young son. When it becomes clear, Webster's accounts change too much, even the Priest begins to suspect something, and warns her to be honest with him. The question that remains is, can he handle her confession?
Elaine Page, a character actress known for her comedy and broadcasting career, gives an understated dramatic performance as Kate Webster. Webster was indeed a two-faced woman, devout and even a little superstitious in her Catholic upbringing, a loving and caring mother, but at the same time very manipulative and deceitful. While seemingly friendly towards the people who tried to welcome her warmly, Webster clearly displays an erratic behavior that has her lying one minute, and telling the truth another. Page shows off Webster as a self-loathing woman, hating to constantly be reminded of her humble origins in Ireland, having to steal because her family was too poor for most necessities, and forced to endure the harsh criticisms of her British neighbors for her heritage. Her actions become even stranger when she states she had no interest in taking the deceased's expensive jewelry, which would've got her safe passage abroad. Page's acting leaves the viewer constantly wondering if Webster truly hated doing what she had to do in order to survive, or if her circumstances finally pushed her to a point where she no longer cared, or if there was an evil inside Webster that she herself couldn't understand, or even saw as normal behavior for someone like herself.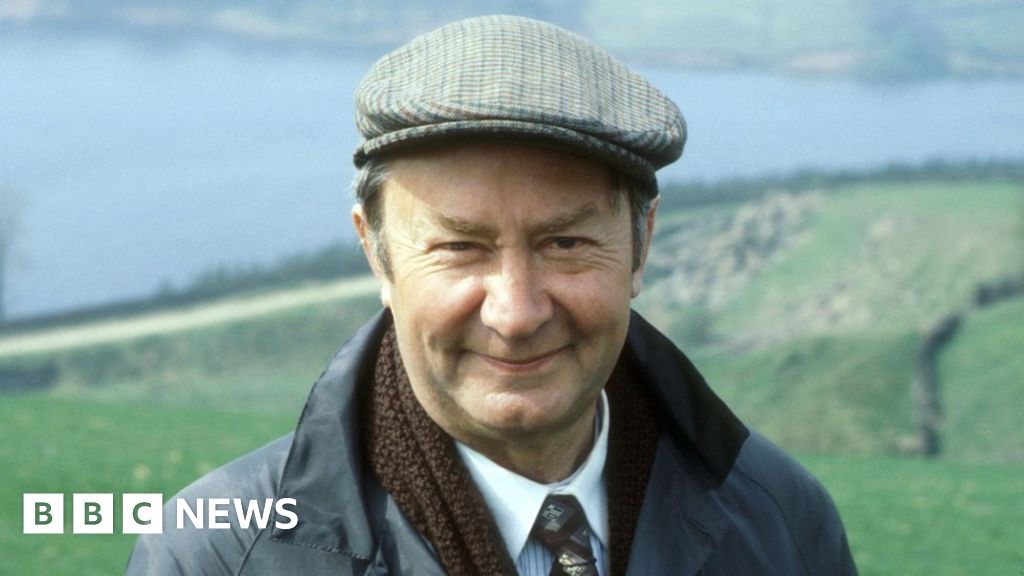 The remainder of the cast, including Peter Sallis and Michael Kitchen, deliver fine supporting and secondary roles in the episode. All of the characters, particularly Father M'Enery, are often at odds with themselves because, on the one hand they believe in Webster's sincerities, but at the same time constantly feel that there's something the woman isn't telling them. The crime itself has them all baffled as it was committed with such intricacy and sadism that whoever the killer was had no morality or decency in them. They also ponder why Webster accuses someone as forcing her involvement in the crime, then changing her story, or why none of Mrs. Thomas's jewelry was taken given Webster's past as a thief. As more and more truths come to light in the trial, either inadvertently, or because Webster was caught in a lie, everyone begins to sense something more sinister to the crime, and to Webster herself.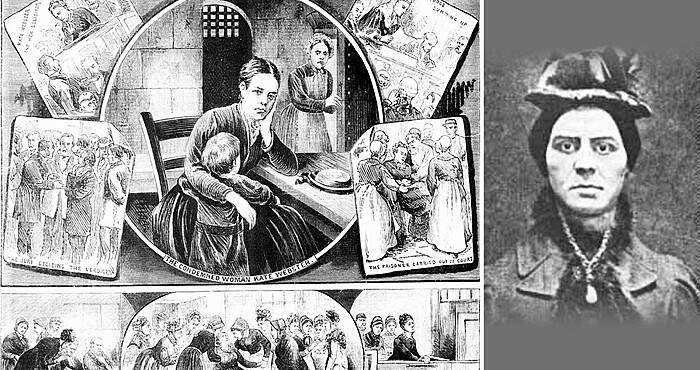 Host Robert Morley only states in the opening that the trial of Kate Webster caused a salacious and scandalous amount of talk in the wake of her conviction and execution, and it's actually better he only stated that aspect, because as the episode unfolds and audiences see Elaine Page's acting and her monumental confession scene, the truth of the murder and trial becomes more potent than if Mr. Morley had hinted what of viewers of that time and now would see unfold. The revelations are frank and to the point with nothing held back, and leaves those who watched it, bewildered, unsettled, and even a little afraid.
While the premiere episode about Marguerite Alibert was anti-climatic to audiences, the case of Kate Webster proved the series had much to offer in its handling of the various murder cases it would present for the next year and a half. Handled very much like a stage play as it goes from set to set, and of course the fine acting from all the players, the plot slowly unveils the true nature of the case and its prime suspect with sublimity and finesse, leading the viewer step by step to an unflinching conclusion.
(I highly recommend this one as the ending really is one you don't see coming until the last five or ten minutes of the episode and does leave you heavily shaken and scared. Elaine Page does a fantastic job as Kate Webster as audiences don't know whether to believe or despise  her for her actions and manner. For anyone who enjoys true crime stories, this one would not only be up your ally, but it would also be the most true to form depiction of a court case ever brought to screen. The episode has its flaws in the transfer as it was videotape and at points you can the aging process occur, but is still very clear, and the lighting does add to the mood in the non court scenes.)
all images courtesy of Google.com/Google Images and their respective owners
for more information
https://www.imdb.com/title/tt0272992/?ref_=nv_sr_srsg_3
https://www.imdb.com/title/tt0624354/?ref_=ttep_ep2
https://en.wikipedia.org/wiki/Murder_of_Julia_Martha_Thomas
https://murderpedia.org/female.W/w/webster-catherine.htm
(please see the Marguerite Alibert episode post for the DVD options)
Filed under: TV: Analysis/Overview, TV: Special Topics