by Tony Nash
(Profiling a Forgotten TV Gem 5)
(all opinions are of the author alone)
(Mild Spoilers)
Lady Killers: Miss Madeleine Smith (1980) **** TV-14
Elizabeth Richardson: Madeleine Hamilton Smith
Ian McCulloch: John Inglis
Philip Voss: Auguste de Mean
Walter Carr: Prosecutor James Moncreiff
David McKail: The Rt. Hon. John Hope
Joan Scott: Miss Altken
Eleanor McCready: Mrs. Jenkins
Elaine Wells: Miss Mary Arthur Perry
Hosted by Robert Morley
Written by: Susan Pleat
Directed by: Joan Kemp-Welch
Synopsis: In March of 1857, Glasgow heiress and spinster Madeleine Smith was arrested and placed on trial for the murder of her blackmailing lover.
The Lady Killers Mini Series goes for something a little bit different this time, re-enacting a murder trial that took place in Scotland. With Scotland as part of the British Commonwealth, court trials were conducted in the same manner as the Old Bailey in London. The episode also marked one of the earliest instances that a member of the upper class was put on trial for a crime. Heiress Madeleine Smith, whose family was very prominent in Scottish and British society, caused a considerable media sensation with not only having a lover in spite of already being engaged to a prominent businessman, but also purportedly having murdered the lover when he threatened to expose their affair to her father if she didn't end her prearranged engagement and make her relationship with him public. The case was noted for having lasted 9 days and the press's statements the case was open and shut with not only Miss Smith's letters to the deceased, but also the eye witness accounts of a lady friend of the dead man confirming he feared Miss Smith would try to kill him.
Elizabeth Richardson, another of England's talented stage and screen actresses, give an intriguing performance as Madeleine Smith.  Richardson plays Smith as a charming and witty beautiful lady in spite of historically being a spinster woman, albeit one with charm and enigma. While never denying she had a romantic liaison with the dead man in question, she was firm in her insistence it was merely a last effort at a romance before fully committing herself to her fiancé in marriage. She also doesn't deny having asked for the risqué letters she wrote to the dead man, but insists her wanting them back was more for to permanently end her association with the man rather than because he threatened to publicly humiliate her or blackmail her family. Richardson adds something unique to her performance in that as Smith sits in the defense box, she gives the viewers her thoughts on the testimony via voiceover narration, sometimes stating her surprise at someone not remembering something she told them or how they should know her better than saying a complete falsehood in regard to it. Richardson's most interesting scene is when she uses her charm to convince a local barrister to keep on as her defense counsel.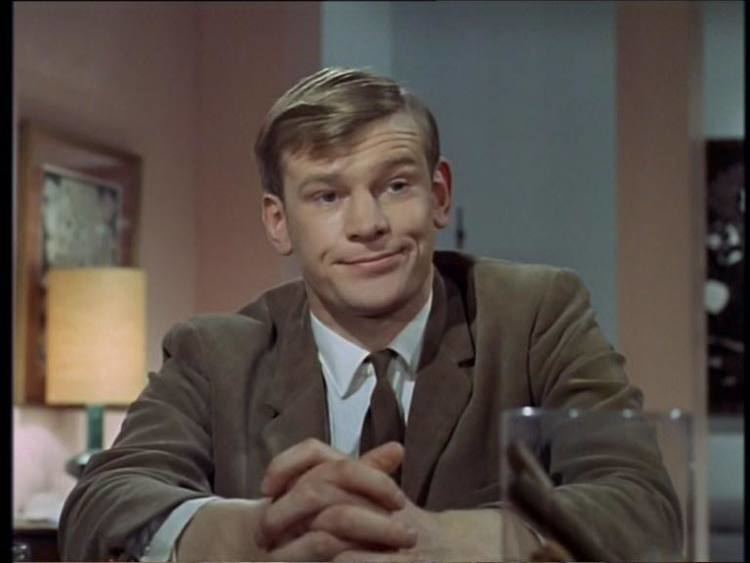 Ian McCulloch, a Scottish character actor known mainly for his brief work in Italian Gore films from 1979 to 1980, has a small role as one of the many witnesses to testify in Smith's case. While he only appears briefly, he still does very well in his part.
Much like with the case of Ruth Ellis, host Robert Morley appears between certain points in the episode to give the audience extra facts in the Madeleine Smith's trial. With Smith's high society background, that she was put on trial like any common criminal was a sensation of the period, even more so that her family notedly distanced itself from her while she was in confinement. It's never specified if Madeleine was an embarrassment to her family, or if Scotland didn't have the same elitist attitudes its sister nation England did, as to why she was allowed to faced public trial, but the mere fact she did made the case all the more fascinating.
An interesting historical note is the conflicting evidence in regards to how the poison was administered to the dead man. Some made the claim that Smith gradually poisoned him over a period of time while others claim the dead man had an addiction to a substance that contained the same ingredients in the poison and that he sometimes took heavy doses. Even more interesting is that the people speaking of the dead man's consistent taking of the unnamed concoction is not only their insistence of having seen him do it, but some even mention him saying he enjoyed taking the stuff without worry of consequences. A combination of this and fairly radically different forms of testimony in regards to other aspects of the case is what gave the trial its very unusual conclusion.
While a little clunky at times in its presentation of the facts and some of the performances, the Madeleine Smith episode is still quite interesting in the showcase it presents of a court trial that had so much differing information and motives that it was nearly impossible to decern what was to be taken seriously or be disregarded all together. While not a bungle in that the courts did everything right in its presentation of evidence and testimony, but that how reliable much of what had been presented was becomes the real question and reflection in the time century and a half since the trial. Miss Richardson gives a very convincing performance, though how accurate she is to the real-life woman may end up being a matter of individual opinion.
(A very watchable episode and not the complete clunker the reviewers on the IMDB make it out to be. It can be a little stiff, but it still has its intriguing moments and Elizabeth Richardson gives a very good performance as the title character, offering a nice mix of mystery and intrigue.)
all images courtesy of Google.com/Google Images and their respective owners
for more information
https://www.imdb.com/title/tt0272992/?ref_=tt_ov_inf
https://www.imdb.com/title/tt0624351/?ref_=tt_ep_nx
https://en.wikipedia.org/wiki/Madeleine_Smith
https://catalog.hathitrust.org/Record/011616873
https://scholarship.law.upenn.edu/cgi/viewcontent.cgi?article=1767&context=penn_law_review
https://murderpedia.org/female.S/s/smith-madeleine.htm
Please see my post of Marguerite Alibert for buying options
Filed under: TV: Analysis/Overview, TV: Special Topics