by Tony Nash
(A Part of Western Wednesdays)
(Mild Spoilers)
(All opinions are of the author alone)
(Review is of the Italian language version)
W Django! (Viva! Django/A Man Called Django) (1971) PG-13 ****1/2
Anthony Steffen: Django
Stelio Candelli: Jeff
Glauco Onorato: Carranza
Donato Castellaneta: Paco
Chris Avram: Capitan Gomez (as Cris Avram)
Giovanni Cianfriglia: Jeff Gang Member
Riccardo Pizzuti: Thompson
Simonetta Vitelli: Inez (as Simone Blondell)
Esmerelda Barros: Lola
Benito Steffanelli: Ibanez
Remo Capitani: Sam
Written by: Nino Stresa
Directed by: Edoardo Mulargia (as Edward G. Muller)
Synopsis: After four bandits rape and murder his wife, gunslinger Django goes on a quest to find them and take his revenge. After freeing a Mexican horse thief from a lynch mob, Django learns three of the men are now: a respected businessman, a captain in the Mexican Federales, and the leader of a gang of smugglers. The horse thief keeps quiet about the fourth man, raising questions as to if he knows more than he's willing to say.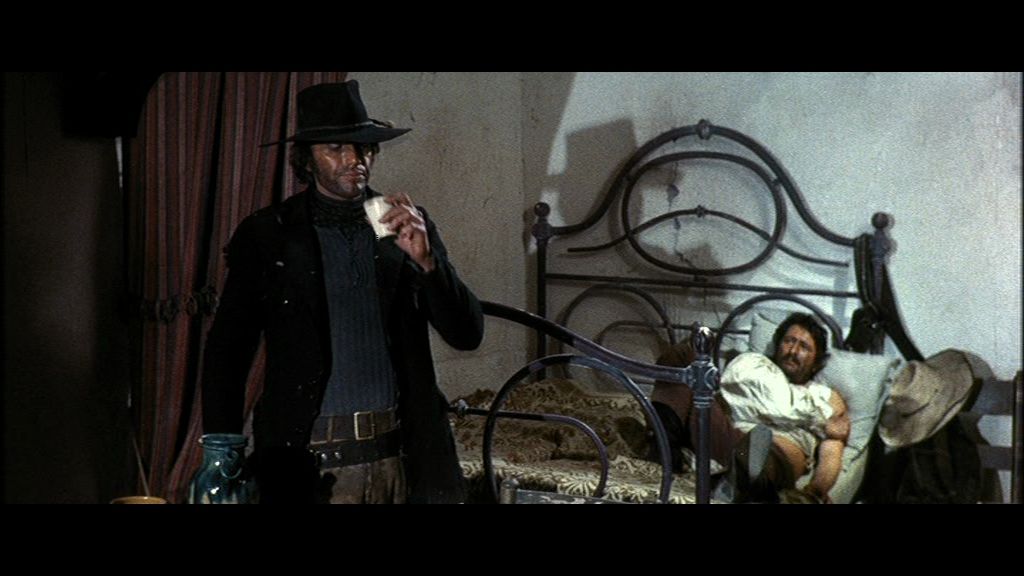 By 1971, the Italian Western was beginning its slow decline into a comedic shadow of its former self. There were some films however, such as Prega il Morto e Ammazza il Vivo (Shoot the Living and Pray for the Dead), Condenados a Vivir (Cutthroats 9), Su la Mani, Cadavere! Sei in Arresto (Hands Up Dead Man! You're Under Arrest), Lo Chiamavano King (His Name Was King), and W Django, that were still quite good and held firm to the traditions and themes that made the genre great. W Django is probably the best of the bunch in that it took the formulaic story of murder and revenge and did an imaginative take on it. This go around has the famous gunslinger Django (many fans still debate if this is an official sequel to the Franco Nero original or not) on the pursuit of four criminals who broke into his home and killed his wife, but not before savagely raping her in the process. Django's only clue is that one of the four men is currently leading a band of smugglers selling arms to both revolutionaries and the Mexican Federales. With the aid of a Mexican thief whom he saved from a lynching Django goes from place to place looking for the men who ruined his life. That the main character has only vague ideas of what the majority of the men he's after look like, save for one, and must rely on a man who claims to have knowledge of where he can find his quarry make trust a very difficult thing as Django must constantly wonder what's around the corner.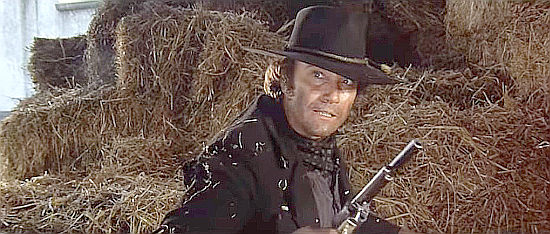 Anthony Steffen, of the many icons of the Italian West, plays the title role of Django. Normally known for being stiff and wooden in his acting, Steffen actually delivers a very effective performance of a man whose life has lost all meaning after a horrible tragedy. The loss of the woman he loved has left Django a shell and void of the lust of life, but before resigning from the human race, must avenge his wife so she can have peace. Steffen's stone face is perfect for the loner who has little to say and has only one single goal in mind, but still manages to convey some empathy for the character in that the loss of his wife was very hard for him. While his single thought is revenge, that one of the killers/rapists has a dominant hold over a town for his own nefarious purposes gives Django a chance to do one last big thing right, even if it's really only an afterthought to his original intention.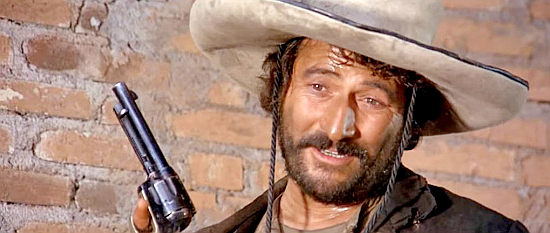 Glauco Onorato, an Italian character actor known equally for his dub work, particularly of fellow Italian Bud Spencer, offers a fine performance as the bandit Carranza. Resembling Eli Wallach from his roles as Tuco and Calvera, Carranza comes off initially as a low-level criminal who simply had the misfortune of being caught in the act of horse thieving. When it looked like he was gonna be lynched for the act, his life is surprisingly saved by the mysterious Django. Seemingly looking to repay Django's aid, Carranza mentions he believes he knows where to find the men Django is looking for, and offers to accompany him in case his quarry has men around to protect his savior so he can have his revenge properly. Carranza, though, seems a little too willing to offer a hand, and soon the question becomes of what is he not telling Django about the case at hand. Whether he truly can be trusted or whether he knows more than meets the eye, or even protecting someone will only come to light when the time is right.
Italian actors Stelio Candelli and Riccardo Pizzuti, and Romanian actor Chris Avram portray three of 4 men Django is looking to get for murdering his wife. Avram and Pizzuti's characters have become respectable since committing the heinous act, Avram's guy rising through the ranks of the Federales into a high level of command, though he still commits crooked acts here and there and Pizzuti's guy is now a successful, albeit still devious, businessman. When they each meet with Django one stays the coward he is while the other accepts his fate, but won't go down without a fight. Stelio Candelli's character is still very much a crook and has gone a step further as an unscrupulous mercenary selling weapons to both the Fascist Federales and the rebellious revolutionaries looking to take over Mexico. Unlike his compatriots, he fails to recognize Django who has been looking for him to kill him at first, but even then arrogantly doesn't see him as a threat. When they finally settle face to face, it becomes intense.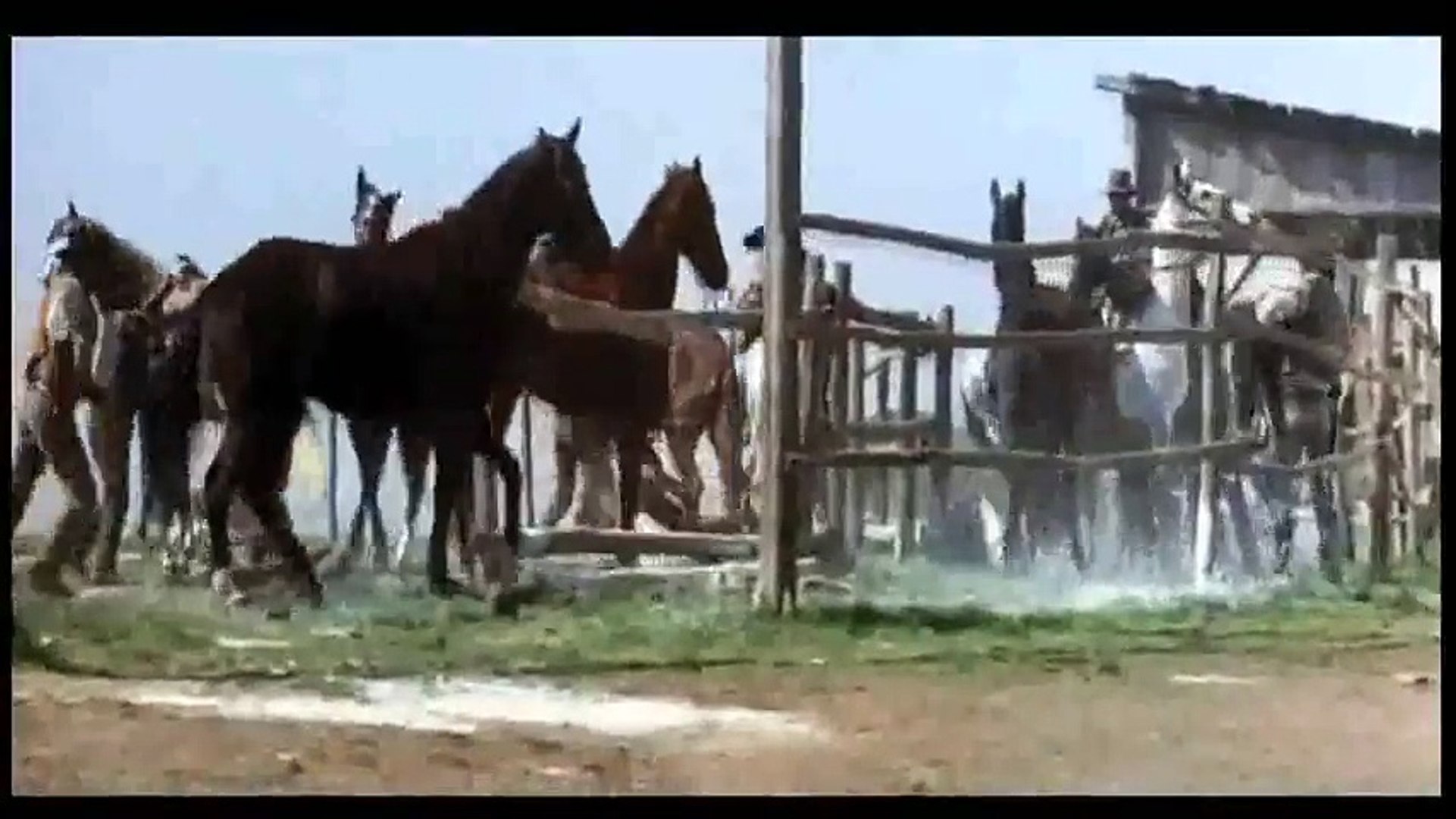 While very standard in its storytelling, W Django is still a very action-packed film that offers up amazing choreography in said scenes, a interesting array of characters, and a nice twist that, while not entirely unexpected, is still surprising in how it's revealed.
(I highly recommend this early Late Era Italian Western as, while it came in that time period when the genre was beginning to deteriorate and falling into the hole of Comedy parodying and comic tales, it manages to retain the Golden Era style and themes that made it popular from the get go. The story in kinda generic in a way, but at the same time is told in a very interesting fashion that avoids the film being labeled as repetitive and copycatting, giving it its own voice. Anthony Steffen gets one of his rare opportunities  in this film to show he wasn't a completely wooden actor and could deliver a fine performance when given enough room and chance. There are two Blu Ray releases of this film, one from Japan's Orustak Pictures and the other from France's Artus Films. I have the French Blu Ray Digibook and the restoration is very crisp and clean, looking much  like it did back in the day. The audio, which is only offered in Italian and French, are still very good to listen to and don't appear to have much age or wear damage present in them. the extras aren't English friendly either, but are still very interesting to have as they offer a new and different take on the genre. I haven't seen the Japanese Blu Ray myself, but I do know it's Italian language only with Japanese subtitles. The Japanese do fairly well in their Blu Ray and DVD restorations from what I've heard and seen as far as stills go and offer up the best product they can, so it's a safe bet to go for, but the price differential can be tricky.)
All stills courtesy of Google.com/Google Images and their respective owners
for more information
https://www.imdb.com/title/tt0069479/?ref_=nv_sr_srsg_0
https://en.wikipedia.org/wiki/W_Django!
https://it.wikipedia.org/wiki/W_Django!
https://www.spaghetti-western.net/index.php/W_Django!
buying options
https://www.artusfilms.com/western-europeen/viva-django-293
https://www.cdjapan.co.jp/product/BORS-22?s_ssid=e4292a5f060a13affd
Filed under: Film: Analysis/Overview, Film: Special Topics