by Tony Nash
(A Blog Extra Special)
(All opinions are of the author alone)
(SPOILERS AHEAD)
La Passion de Jeanne d'Arc (The Passion of Joan of Arc/Jeanne d'Arcs Lidelse og Dod) (1928) ***** PG-13
Renee (Maria) Falconetti: Jeanne d'Arc (Joan of Arc) (as Melle Falconetti)
Eugene Silvain: Eveque (Bishop) Pierre Cauchon
Andre Berley: Jean d'Estivet
Maurice Schutz: Nicolas Loyseleur
Antonin Artaud: Jean Massieu
Michel Simon: Jean Lemaitre
Jean d'Yd: Guillaume Evrad
Louis Ravet: Jean Beaupere (as Ravet
Armand Lurville: Un Juge (A Judge) (as Andre Lurville)
Written by: Joseph Delteil & Carl Theodor Dreyer (transcribed from the real court documents)
Directed by: Carl Theodor Dreyer (as Carl Th. Dreyer)
Synopsis: Faithfully reconstructed from the real court documents, the trial, sentencing, and execution of French heroine and saint Joan of Arc is subtly re-enacted.
This take on my Take a Film Dare Challenge will be a little bit different in that I'm going into the past and speak about a film I wasn't sure I'd have liked even after quite a few years.
I had first seen Danish film icon Carl Th. Dreyer's masterpiece late one night when I was in grade school on Turner Classic Movies with my Dad. I knew about Jeanne d'Arc from school and of course the History Channel (back when it actually showed good History programs), so I had a fairly good idea about what I was going to see. I was really struck by the use of close-ups of the faces, particularly that of Ms. Falconetti, but after about 20 minutes or so, I didn't think the film was going anywhere and I ended up going to bed a little later.
As I was finishing High School and going into college, I started reading a little more about Dreyer and his film about Jeanne, and was starting to reassess my original thoughts of it, and it was in 2012 while taking a Women in History course I became re-immersed in the story. Our main grade was going to be based on a paper we did on famous female figure in history, and I ended up picking Jeanne. Making a mention of Jeanne in the world of TV and Film, I finally decided it was time to give that Silent film another try.
For the Christmas of 2012, one of my gifts was the Criterion Collection DVD of The Passion of Joan of Arc and the day after the holiday while my parents were out to the theater seeing the film musical Les Miserables I spent the evening watching the DVD. The second go around was a much more pleasurable experience than all those years ago, partly because I was older now and became more knowledgeable when it came to cinema, and cause I was more open to the experience of Dreyer's style of filmmaking. The one thing that didn't change for me was how horrible the score that was used for the film was, and I spent my re-watch listening to the audio commentary from historian and Dreyer biographer Casper Tybjerg.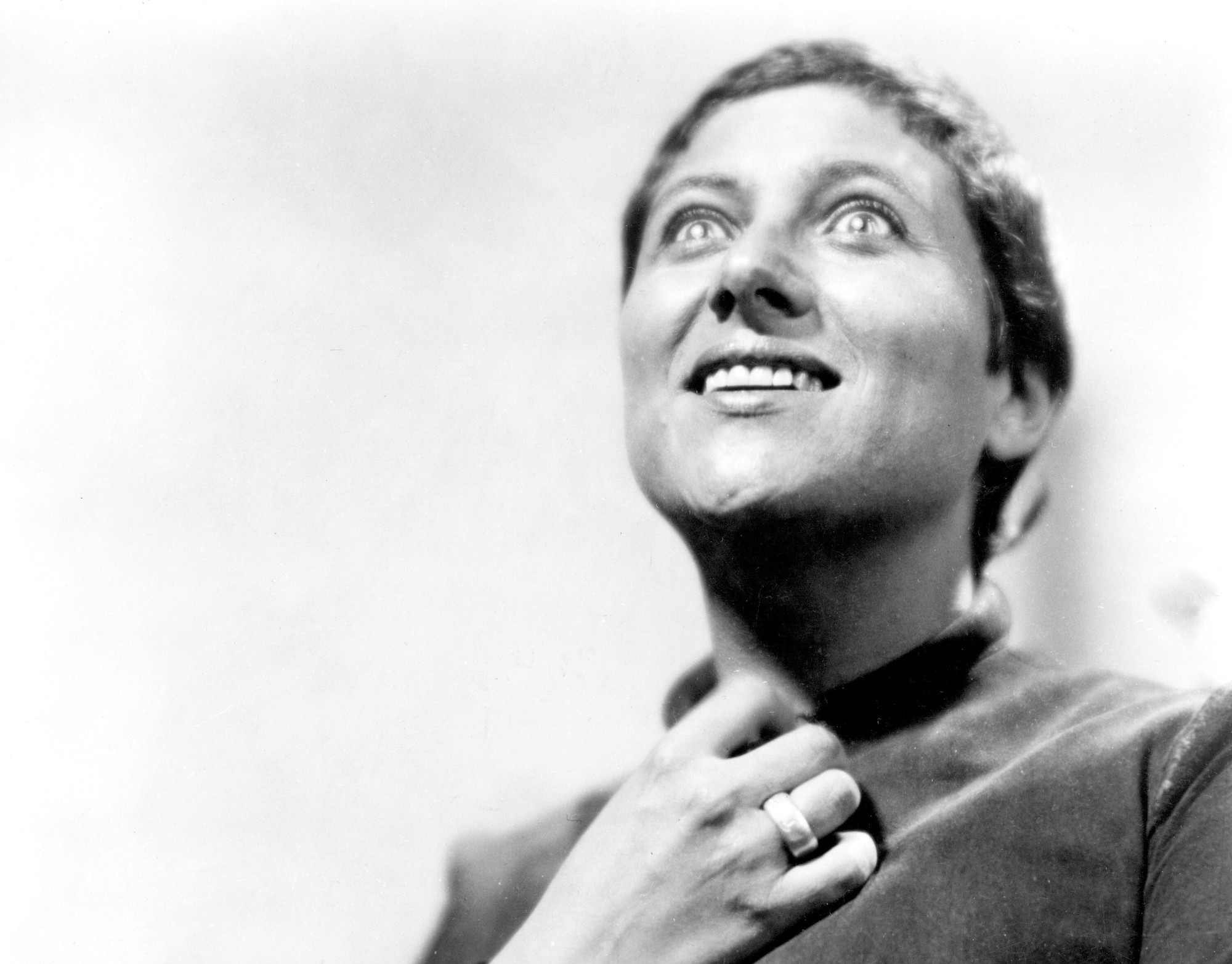 The use of close-ups held more of an impact the second viewing, coming to realize Dreyer was recreating the tension, claustrophobia, and suspense that Jeanne must have felt during her trial and execution. Renee Falconetti's performance as Jeanne is breathtaking, near perfectly identifying with the courage, fear, despair, hope, and resoluteness that was the Maid of Orleans. Never before had an actress been able to draw audiences so close to a real life figure and be able to identify with her on a real intimate level. Only Albert Dieudonne's performance as Napoleon comes close to what Falconetti achieved with her body language and facial expressions.
I can definitely my opinion changed on the film, and for the better, as I came to understand for the most part what Dreyer wanted to achieve with the film and how he pulled it off so seamlessly. This certainly isn't the first time a film I wasn't sure of previously had come to work for me, but this one was the first to have a great impact on me. I highly recommend anyone to check this one out, and to definitely either the Criterion Blu Ray or Eureka! Blu Ray as they offer multiple score options over the Voices of Light that, while impressive, takes away from the film.
Please feel free to list your own experiences in the comment section, or leave a link in the comment section if you wish to take the Film Dare Challenge
All images courtesy of Google.com/Google Images and their respective owners
For more information
https://www.imdb.com/title/tt0019254/?ref_=nm_knf_i1
https://en.wikipedia.org/wiki/The_Passion_of_Joan_of_Arc
buying options
https://www.criterion.com/films/228-the-passion-of-joan-of-arc
Filed under: Film & TV: Potpourri, Film: Special Topics