by Tony Nash
(The Cycle of the Melodic Gialli: The Lenzi/Baker Edition 4)
(All opinions are of the author alone)
(Mild to Spoiler Free)
(Review is of the Italian language version)
Il Coltello di Ghiaccio (Knife of Ice) (1972) ****1/2 PG-13
Carroll Baker: Martha Caldwell
Alan Scott: Doctor Laurent
Ida Galli: Jenny Ascot (as Evelyn Stewart)
Eduardo Fajardo: Marcos, the Chauffer
Franco Fantasia: Inspector Duran
George Rigaud: Sir Ralph Caldwell, the Uncle
Silvia Monelli: Anna Britton, the Maid
Lorenzo Robledo: Assistant Inspector Maler
Mario Pardo: Randy Mason
Jose Marco: Farther Martin
Rosa Maria Rodriguez: Christina Martin (as Rosa M. Rodriguez)
Written by: Umberto Lenzi, Antonio Troiso, & Luis G. de Blain
Directed by: Umberto Lenzi
Synopsis: Left mute for 15 years after witnessing her parents die in a train fire, Martha Caldwell has lived a secluded life. After her cousin, a popular singer, is murdered while visiting her, both Martha's uncle and a local police chief initially believe a Hippie Satanist is to blame, but the truth may be far more shocking.
Umberto Lenzi's last collaboration with Carroll Baker, Il Coltello di Ghiaccio combines all the methods and style Lenzi used in their previous films together to create a truly intricate and baffling case worthy of the efforts of Agatha Christie. This time taking the story to Spain, Lenzi decided to have the McGuffin scapegoat be that the culprits were Satanists trying to form a cult in the area, a real risky move as dictator Gen. Franco saw such items as defamatory to his "perfect" country. Another nod to Agatha Christie, Lenzi uses a successful series of red herring's, essentially making every character, save the police and two or three secondary/minor characters, a plausible suspect, having them engage in behavior that is clearly odd and incriminating. The investigation turns into a frantic chase against the clock as two more women are reported dead, and evidence a drug addict Satanist is roaming the area becomes clear, leaving Martha and a young girl she cares for in danger.
Interesting enough, about a third of the cast with speaking parts are Spanish speakers. By the time the Giallo sub-genre really began taking off, the casts were made up primarily of Italians and two to four Americans, though the years between 1968 to about 1972-73 did sport 1 to 2 Spanish speakers in the cast. Co-productions between Italy, Spain, and Germany were waning a little at this time mainly due to financial reasons, and what was in vogue for audiences, so multiple countries coming together for a production didn't seem as necessary by the mid-seventies.
Carroll Baker, in her final collaboration with Lenzi, gives one of her finest and most nuanced performances in the role of Martha Caldwell. Lenzi and Baker even give subtle hints that this was the end of their initial partnership by having her not utter a word of dialogue until the very end of the film, her playing the majority of the part as a mute. Baker playing Martha as a trauma induced mute allots her the ability to put her full range of Actor's Studio training to complete effect, communicating to others with hand & facial gestures, the use of objects against telephone receivers and other surfaces, and of course pen and paper for responses she can't gesture or movement mimic. Haunted by a tragedy that was unpreventable, Martha goes through life unable to speak, forced to be silent in a speaking world, only wishing to be able to use her gracious voice again. She keeps her spirits up with charity work and taking small steps to get well. What seems like an entirely peaceful weekend with her famous singer cousin, soon becomes a race to stop a maniac when the cousin is found dead, and Satanic symbols found nearby, evil rituals are believed occurring. Why Martha becomes a victim of an unknown killer is left ambiguous until the very end, and even then the reasons are very dark.
(Author's Note: This is the only film in Lenzi & Baker's collaborations where Baker doesn't get nude)
Another key element to show that the film would be the last of Lenzi and Baker's initial collaborations was Baker's dubber. Her voice was normally dubbed by Rita Savagnone, who on this occasion dubs Ida Galli, hinting both clear departures from the norm and a fond farewell. Maria Pia Di Meo, another iconic Italian actress and voice dubber takes the duties of looping the few lines of dialogue Baker does get to speak towards the end, having an equally enriching voice like Savagnone, which also does justice to Baker's fire and passion.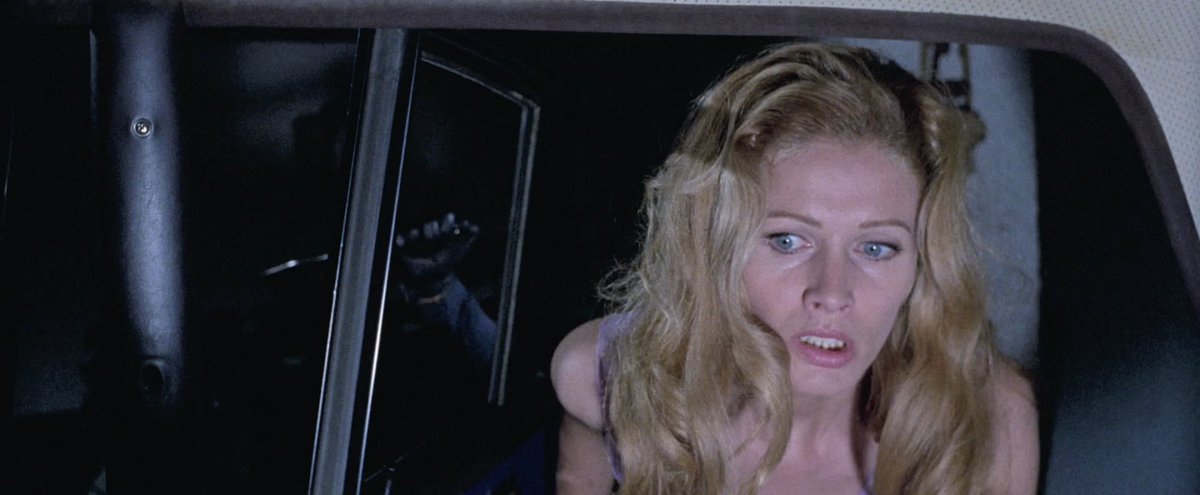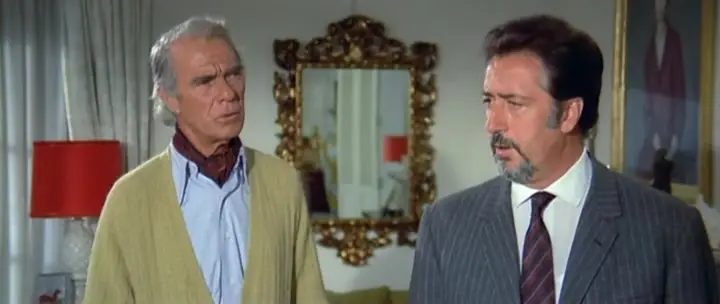 Baker is joined by a stellar cast including Ida Galli, Eduardo Fajardo, George Rigaud, Alan Scott, Franco Fantasia, and Lorenzo Robledo. Galli (under her Anglo stage name Evelyn Stewart) plays Jenny Ascot, Martha's cousin. A singer of both religious and popular melodies who travels all over for concerts, Jenny is a model of what all people aspire for in talent. When she takes a vacation to visit her cousin and uncle, she is killed, seemingly the victim of a robbery/home invasion gone wrong, but soon it seems she's one of many victims. Her death spurs the investigation that follows. Fajardo, a well-known and loved Spanish character player is a mysterious menace as Marcos, the Caldwell chauffer. His constantly leery look leaves everyone wondering what exactly is going on in that mind of his. George Rigaud, another of the many Argentinian actors who found fame abroad plays Uncle Ralph. An amateur Occult historian, he soon begins to wonder what connection is afoot in the string of killings, worried about his nieces and a small girl at the church. Alan Scott, an American expiate who had a 20 year acting career in France, plays the local Doctor, determined to restore Martha's ability to speak, and also has romantic feelings toward her. Why he seems flustered under certain events is unusual.
Franco Fantasia, an Italian actor, and Lorenzo Robledo, a Spanish actor, normally known for stock player secondary and cameo roles, get to shine as supporting players as the inspector leading the serial investigation and his assistant respectively. Completely stumped at the randomness of the killings, both the inspectors find themselves having to remain one step ahead of whoever the mysterious maniac is going around killing the women around the village. The only clue is that the deaths have something to do with being next to a cemetery and somehow revolving around the Caldwell clan.  
Unlike the mess that resulted in the ending of Cosi Dolce…Cosi Perversa, Lenzi and his co-writers make these red herrings stick, and the ending, while simple, still packs a punch and leaves viewers wondering what they missed while following the cast around to figure out what's going on.
(The last hurrah between Umberto Lenzi and Carroll Baker is indeed bittersweet, but is still very much recommended as they keep the audience in the dark and wondering until the very end. While the ending is considered a little too simple in comparison with the red herrings roaming around, it still comes out of left field and leaves anyone who views it completely speechless and its not what's expected at all. That the killer is able to take advantage of the hysteria and do what's needed to keep the police off of the trail makes the ending all the more interesting. The Blu Rays from Severin Films and Le Chat Qui Fume [The Smoking Cat] both offer quality video and audio transfers of the film, and nice extras. One of the special features of the French Blu Ray is the mini documentary on Umberto Lenzi's career that is also available on the Grindhouse Releasing disc of Rome Armed to the Teeth, but is only subtitled in French. The Severin Blu Ray wins out mainly by being English subtitle friendly on the feature film and Lenzi's interview regarding the feature. The French Blu Ray is still worth getting as the entire film soundtrack is available on CD.)
All images courtesy of Google.com/Google Images and thei respective owners
for more information
https://www.imdb.com/title/tt0068394/
https://en.wikipedia.org/wiki/Il_coltello_di_ghiaccio
https://it.wikipedia.org/wiki/Il_coltello_di_ghiaccio
buying options
Sadly the French Blu Ray is sold out and out of print
Filed under: Film: Analysis/Overview, Film: Special Topics