by Tony Nash
(Halloween Potpourri Finale Special)
(All Opinions are of the Author Alone)
(Spoilers Ahead)
Here's a link to the Looper article that explains the Peck was Right aspect
https://www.looper.com/170123/dumb-things-in-ghostbusters-everyone-ignored/
I've had a lot fun recently playing The Ghostbusters Video Game on my XBox the last couple of months, and it's led me to read a little more about the first film, which the game mainly acts as a sequel of.
One thing I was fairly struck by was the considered view that sidekick antagonist Walter Peck was in some ways right in his treatment of the Ghostbusters. Now pushing aside for the moment the fact that Bill Murray's Peter Venkman is an annoying lothario hack who's into the fame Ghostbusting brings him and makes even an ardent Pacifist want to hit him, let's look at some of the items that fans consider relevant.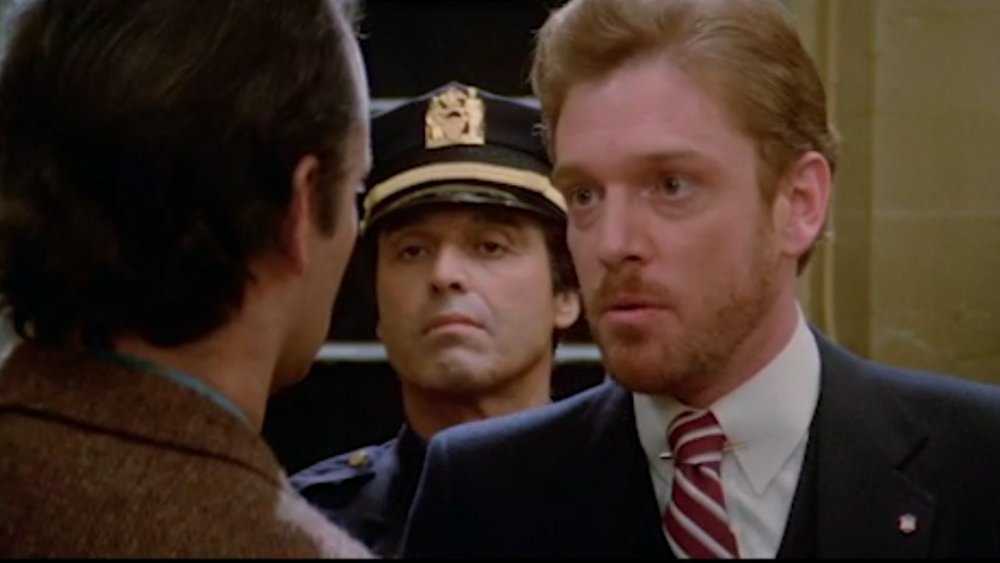 LACK OF FUNDS AND TRAINING
First things first, let's talk about the Ghostbusters' lack of testing and facilities. Peck's innuendos of everything not following protocol may be legit, but's forgetting statements made by the team earlier in the film. Ray and Egon, the most qualified members of the team, made several applications for grants, funding, and adequate periods of training and testing and research, but were always turned down because of their former university colleagues statements of them being crackpots who's research had no legit grounds for such investments. With having to go the route of acting as a privately run and operated organization that must adhere to state wide business requirements to prove their research and evidence is conclusive, that leaves very little time to go into the kind of research, testing, and cataloging that goes on in most, if not all, scientific endeavors. Remember that the team, Ray and Egon in particular, have done their homework, engaged in research, and went through the required approval of various security organizations to obtain the equipment they needed to operate. Those two are legit, even if academically discredited, scientists, and aren't going to jeopardize themselves by going through areas that would have the FBI and CIA poking their noses in.
With all of this in mind, wouldn't anyone think an organization like the EPA would give a struggling outfit like the Ghostbusters time to work out what they need to as they're clearly underfunded, and won't be getting any help from the State of New York or the various universities at the moment. Yes the quartet needed to take time to become more familiar with they're equipment and material, but when you're being called crackpot, your theories called a pseudo science, you're looking at being shutdown any minute for not being able to prove your value, and of course a massive end of the world scenario looming over, you don't have time for the basics.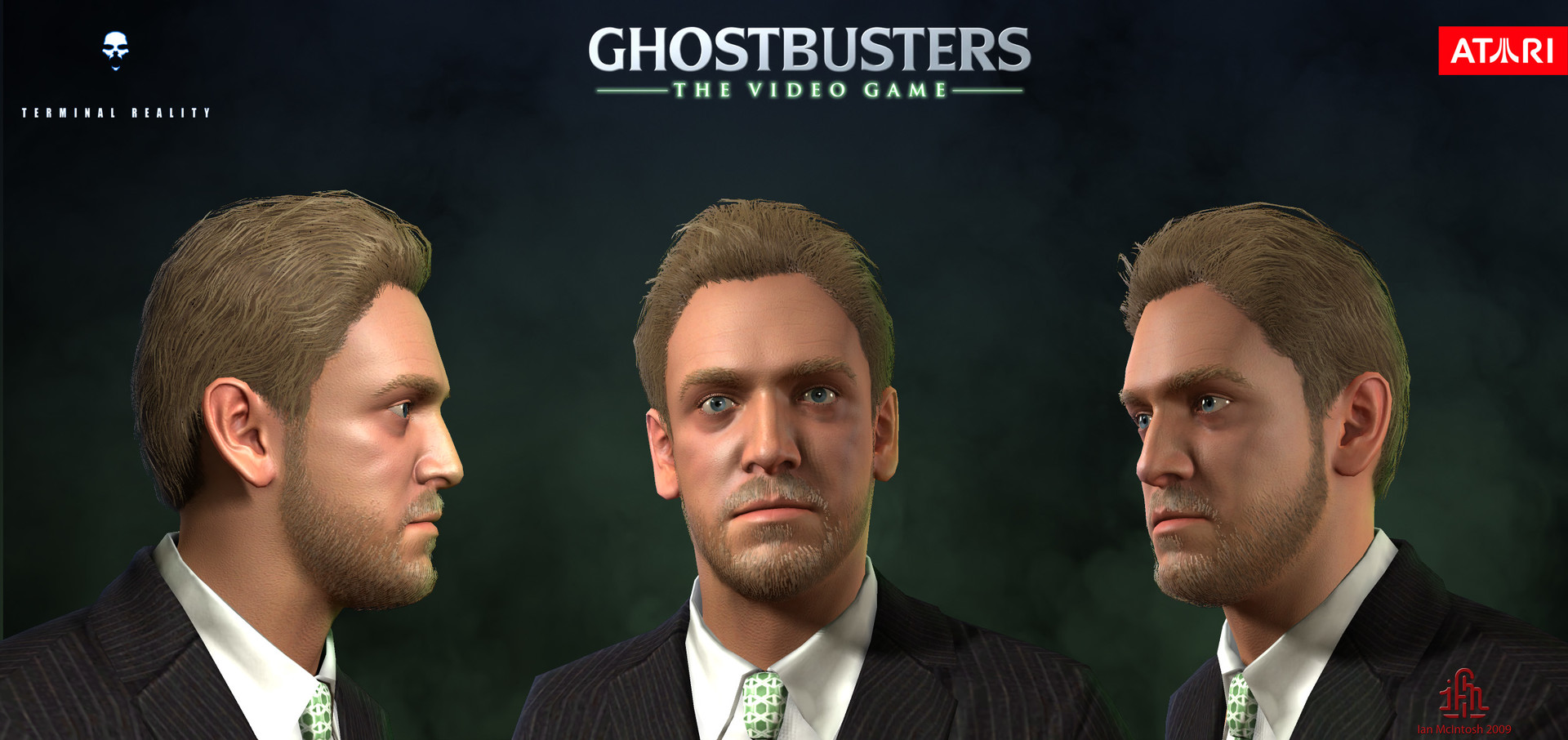 LESS THAN SAFE PROCEDURES and HOUSING
This goes a little into the lack of funding field too, but deserves its own section. Peck is right in that the Containment Grid and much of the other items the Ghostbusters have could use a lot more testing and inspection, but again, when you're an underfunded organization not given the same consideration as other outlets, what is available has to spent on the absolute necessities. The team has to make due with what it has, and sadly it isn't enough. Again, Ray and Egon are the most experienced men of the outfit and have pretty clear cut ideas about how to protect both themselves and the citizens of New York City, so even if the material doesn't meet the exact standards a group like the EPA would deem appropriate, it still does the job regardless of worry by an individual like Peck. With the Containment Grid, Ray and Egon were explaining in detail to Peck what would happen should it just be "Turned Off" but Peck's general attitude and hatred of Peter Venkman made Peck's judgement worse.
Now in all likelihood Peck's singling out of the Ghostbusters is primarily based on his utter hatred of Peter Venkman and the embarrassment he suffered via Venkman's rudeness, as well as not being able to prove the power of Gozer a hoax. I firmly believe he only wants to fire and imprison the others just to pay back Venkman and give him the same feeling of embarrassment he gave Peck, letting his professional pride snub cloud his judgement over the bigger issues, revealing he'd rather be thrown under the bus by the Mayor and other city officials as the sole bearer of the problem than have to admit he made a huge mistake. Ray and Egon on several occasions earnestly tried to be the voices of reason, with Venkman only making things worse and causing the normally level-headed Egon to attack Peck when Peck made a degrading personal insult to him.
(Please note that this is primarily my personal opinion rebuttal to the looper article and I do not in any way state that this is how others feel. Please feel free to constructively criticize the piece if there's anything I missed here [please remember to be kind here folks]. This is in now way canon and my own ideas regarding from what I've seen of the film and the game sequel, I could be totally wrong and be perfectly fine with it. Thanks for tuning in this month, and any apologies for the more sporadic postings as things my way have been fairly crazy busy. HAPPY HALOWEEN!)
All images courtesy of Google.com/Google Images and their respective owners
for more information
https://www.imdb.com/title/tt0087332/?ref_=nv_sr_srsg_2
https://en.wikipedia.org/wiki/Ghostbusters
https://ghostbusters.fandom.com/wiki/Ghostbusters_Wiki
Filed under: Film & TV: Potpourri, Film: Special Topics