by Tony Nash
(Halloween Potpurri 3)
(all opinions are of the author alone)
(Mild Spoilers)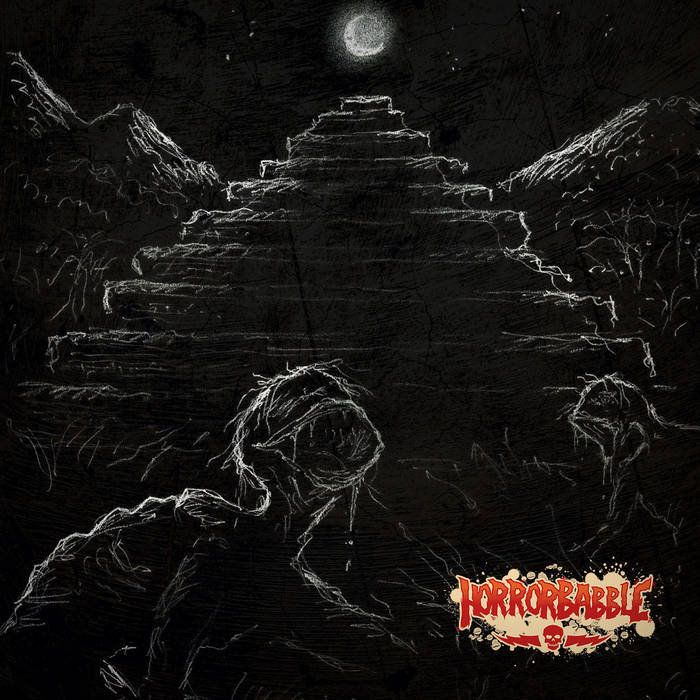 The Temple of Memory (2018) R *****
Ian Gordon: John Braxton, Beta Team Leader
Roslyn Hicks: Anna Channing, Beta Team Technician
Jennifer Gill: Lucy Davies, Beta Team Navigator
KINGSPOOK: David Hunter, Alpha Team Leader
Morgan Scorpion: Olivia Davies, Alpha Team Navigator
G.M. Danielson: Thomas Moore, Alpha Team Technician
Written & Produced by: Ian Gordon
Synopsis: A team from a government special agency encounters more than they bargained for as they search the Brazilian jungles for missing colleagues and look to apprehend a dangerous cult worshipping an evil sea goddess.
HorrorBabble's first foray into the world of Audio Drama is both a nod to the Lovecraft Cthulhu Mythos and co-founder Ian Gordon's first entry in his recurring series on the modern entity Nokuth. That the story and new Mythos is set in the current era offers quite a bit of interest, intrigue, and horror as even with all the current technology available, it seems unable to detect the presence of something most certainly alive, but beyond worldly comprehension.
Ian once again shows off his amazing skills as a writer by the pacing of the piece. While the majority of the story plays out like a typical Mystery Adventure, subtle sounds and atmospheric ambience slowly lead to a crescendo of utter terror and cosmic oblivion. What begins as a simple rescue, recovery, and detain mission soon turns into a fight for survival as two separate teams of government agents uncover an evil as old as the stars, and the hideous mutations that willingly serve it. That it all seems so simple is what adds to the horror of the situation.
In addition to Ian and Jennifer's voice talents, joining in the collaboration are Australian Roslyn Hicks, fellow Britons Morgan Scorpion and G.M. Danielson, and Canadian KINGSPOOK. All the case does great jobs in lulling the listener into a sense of security, and then slowly building the fear as more and more unusual and clearly out of the ordinary things begin to happen that turn an adventure that was to be so return into something of the thing of nightmares.
Harking back to the days of British radio plays and serials, The Temple of Memory offers up a very well done mix of Horror, Adventure, Anthropology, Archeology, and even a little peudo History, all equaling to a very intriguing ride.
(Lovers of Horror, weird fiction, and anyone openly curious to varied subjects will be completely enthralled by this totally original and different piece by Ian Gordon and company. Quite a bit has already been said of the piece on the HorrorBabble YouTube page and elsewhere, so I don't really need to rehash all the positivity its received, only to check it out, even if Horror isn't your main thing as its very well crafted.)
All images courtesy of Google.com/Google Images and their respective owners
For more information
to listen to the drama
https://horrorbabble.bandcamp.com/album/the-temple-of-memory-horror-experience
Filed under: Film & TV: Potpourri