by Tony Nash
(WordPress Follower Appreciation #3: Debbi-IFatM)
(All Opinions are of the author alone)
(Mild Spoilers)
The Big Clock (1948) ***** PG-13
Ray Milland: George Stroud
Charles Laughton: Earl Janoth
Maureen O'Sullivan: Georgette Stroud
George Macready: Steve Hagen
Elsa Lanchester: Louise Patterson
Harold Vermilyea: Don Klausmeyer
Dan Tobin: Ray Cordette
Rita Johnson: Pauline York
Harry Morgan: Bill Womack (as Henry Morgan)
Richard Webb: Nate Sperling
Elaine Riley: Lily Gold
Written by: Johnathan Latimer, based on the novel by Kenneth Fearing
Directed by: John Farrow
Synopsis: George Stroud is struggling to save his marriage when his wife accuses him of fooling around and being a yes man for his megalomaniac newspaper boss Earl Janoth. When Janoth's mistress reveals she's been fooling around on him, he kills her in a rage. Wrongly believing Stroud is the other man, Janoth has evidence planted to incriminate him, and goes so far as having Stroud look for "the killer". When Stroud discovers the truth, a race ensues to prove his innocence.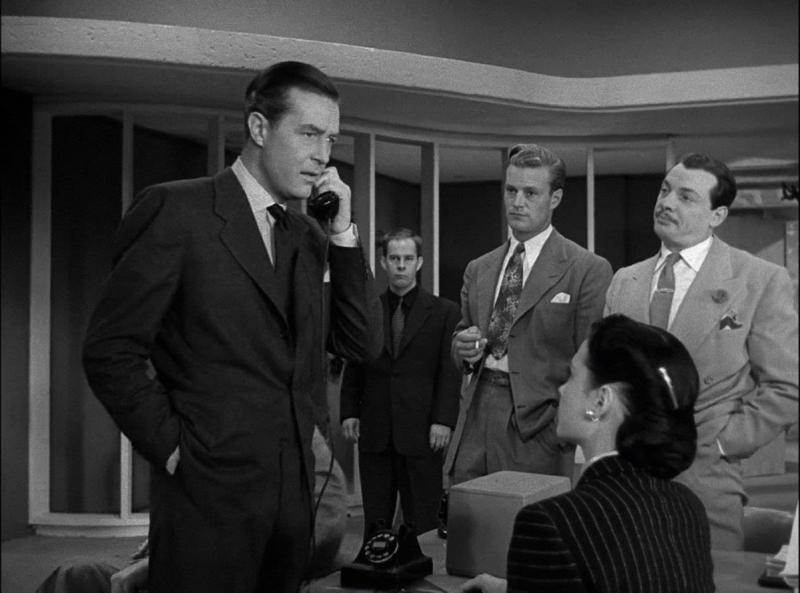 The Post WWII Years are considered the beginning of pure Film Noir, the mix of light and shadows, and peoples uncertainty of who could be trusted as trust and loyalty were shattered by war time actions becoming the forefront of the genre. The Big Clock was a unique piece in the Post War era as it mixed the unease of the time with the classic procedural detective stories of the 1930's and early 1940's, making for a concoction that's both thrilling and immersive. A talented writer's gotten stuck in a lingering funk as he's torn between continuing a well paying but overwhelming job, and saving his loving but strife' d marriage. His life takes a whirlwind shock turn when his boss murders his two-timing mistress and, believing the writer is the other man, frames him for the crime. To make matters even stranger, the tyrant killer sets it up so the writer will discover he's been framed by giving him the job of "finding the killer". The entire film becomes of a mix of detective style investigative drama and mystery suspense as the boss and his henchman look to prevent the reporter from finding out he was framed and exposes his boss for the crazed tyrant he is.
Ray Milland offers up a solid and nuanced performance as George Stroud. While a good guy for the most part, Stroud lacks the ability to decide between what is right and what is necessary for his personal ethics and life. He's a talented writer wasting his time in a "yellow journalism" paper that also acts as a gossip column While his newspaper reporter's job offers a nice salary to keep a roof over his and his wife's head, the ridiculous hours and assignments he's often given, leave him little opportunity and time to be the devoted and loving husband he desires to be. His wife, while supportive and sympathetic, constantly harangues him for thinking more of his job than of her, even though his job is what keeps them in house, food, and clothing. That Stroud can't seem to reconcile both worlds makes things a lot tougher, and the strain of being unable to prove his devotion to the woman he loves, almost leads him astray. When he innocently flirts with a woman who ends up being the newspaper boss's mistress, and who is later murdered by the magnate, Stroud inadvertently gets mistaken for the "other man", and must use his wits and ability as a reporter to prevent his boss from successfully making him look guilty of murder and infidelity.
Charles Laughton, one of Hollywood's most prolific and versatile character actors, gets his magnum opus of slimy villainy as Earl Janoth. Janoth is a Hearst style newspaper magnate in that he's ruthless, cunning, and will make his employees do whatever it takes to get a story out. He makes a huge mistake however when he falls for an equally devious woman who manages to put one over on him and makes him look like a fool. Enraged, Janoth coldly murders her and, thinking his ace reporter is the other man and saw what had happened, uses his power and influence to make the man the patsy in the woman's death. Letting the reporter believe he has to solve the murder because of how close to home it hits the paper, Janoth sets up a wave of planted evidence, false leads and witnesses, and a false suspect to be found, all in hopes the police will be led to the reporter. Unbeknownst to Janoth, the reporter has figured out his scheme, and soon plans are unraveling as Janoth tries to stay two steps ahead.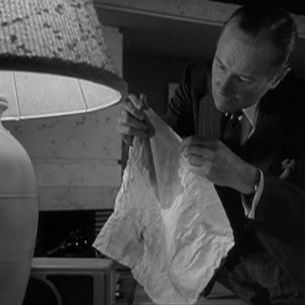 A slew of Golden Age actors and actresses join Milland and Laughton in the whirlwind mystery Thriller. Maureen O'Sullivan, known to many as the mother of actress Mia Farrow, came out of retirement at director/husband John Farrow's (Mia's Dad) request to play Stroud's loving and supportive, but frazzled wife Georgette (what a pun there huh?). Sullivan mainly plays the typical loyal wife who has her reserves, but Sullivan always played whatever part she got with believability. George Macready, who could play both good guys and bad guys, does a fantastic job as Janoth's secretary and partner in crime Steve Hagen. Hagen, who at times feels he'll forever be in Janoth's shadow, ends up being the weak link in Janoth's scheme when jealousy and betrayal circle into bigger problems. Elsa Lanchester, one of the quintessential British character actresses, whose fame was cemented as The Bride in 1936's Bride of Frankenstein and later in 1964 as Katie Nanna in Disney's Mary Poppins, gets to ham it up well as the bohemian artist Louise Patterson. A painting of Patterson's proves vital in helping Stroud prove his innocence, and she tags along in the investigation to not only help Stroud, but get his aid in locating her long runnoft husband. MASH fans will be pleasantly surprised to learn that Harry Morgan, credited as Henry Morgan, plays a fairly big part in the film as Janoth's brutish enforcer Mr. Womack. Morgan doesn't speak at all in the film, but his facial features give away a ruthless tough who'll do what he's told, and do it well.
The film for a time was in a limbo before actually starting production. Author and poet Kenneth Fearing wrote the main villain of the book, Earl Janoth, as a blatant caricature ripoff to Time Magazine publisher Henry Luce, who had given Fearing loads of grief when Fearing's financial troubles forced him to take a job with the magazine. Paramount Pictures bought the rights to the book before it even hit stores, but had to wait to greenlight it until critic reviews came out, and were fearful of the project going down in flames should Henry Luce decide to sue Fearing for slander and defamation of character. To everyone's sigh of relief amazement, Luce didn't make the connection between Janoth and himself, and Paramount greenlight the film.
In spite of fears of the author being sued, the creative issues between director Farrow and Paramount Producers, and usual on set antics of the cast, The Big Clock is still one of the best Post WWII era Noirs, and showcases the uncertainty of that trying period.
(A great Noir Thriller that movie fans should check out at least once, and another high recommendation from this author. Anyone new to Noir will find this film a good starting point to begin, and long term fans of the genre will find it the perfect film to frequently revisit. The plot and action have the hallmarks of an Agatha Christie story, but the cinematography definitely makes it a proper Noir. The Blu Ray from Arrow Video's Arrow Academy Line offers up a solid transfer in the both the video and audio of the film, making it look exactly as it did in 1948. I dedicate this one to the lovely and wonderful Debbi, who runs the blog I Found It at the Movies. Her Blog does a varied amount of content, but her main interest seems to be Noir and Gangster movies, and I figured this film would be the perfect compliment to show my appreciation for her following my blog.)
all images courtesy of Google.com/Google Images and their respective owners
for more information
https://en.wikipedia.org/wiki/The_Big_Clock_(film)
https://www.imdb.com/title/tt0040160/
buying options
https://arrowfilms.com/product-detail/the-big-clock-blu-ray/FCD1880
Filed under: Film & TV: Potpourri, Film: Analysis/Overview, TV: Analysis/Overview