Tony Nash
(All opinions are of the author alone)
A big THANK YOU!!! to Debbi of I Found it at the Movies for my 2nd nomination for the Sunshine Blogger Award. I was caught by surprise by my first nomination over a year ago, and was also surprised by this one as well. I'm very happy that folks think this much of my blog to nominate me for something, and each time I receive a like for any of my write ups I feel like a school boy.
To get things going, here are the rules for every nominee for this award
List the award's official rules
Display the award's official logo somewhere on your blog
Thank the person who nominated you
Provide a link to your nominator's blog
Answer your nominator's questions
Nominate up to 11 bloggers
Ask your nominees 11 questions
Notify your nominees by commenting on at least one of their blog posts
So far, the first three rules are completed, and here's a link for Miss Debbi's wonderful blog
https://debbimacktoo.wordpress.com/
And now for Debbi's very creative and well thought out questions
1. Why do you write movie reviews?
Hmmm, that's an interesting one. My family has always been very supportive of my passion of films and writing, and they finally convinced me to share my passion with others via a blog. I had a domain on WordPress thanks to a College assignment that sat dormant for 10 plus years, and I rejuvenated it for this current site. I honestly wasn't sure if I'd be comfortable sharing my thoughts on a film, the actors in it, and anything else of interest, but soon I really started enjoying it, and figured even if only 2 to 5 people got enjoyment out of it, that was plenty for me. What first began as a simple experiment to see if there was any interest at all in a guy writing about classic films and genre films from Italy, France, and Japan turned into all out fun, seeing how I could mix things up and keep it all interesting. I've also got to meet several really cool folks who have a similar passion as myself, which has made the journey all the more fun.
2. What's the worst movie you have ever seen? And why is it the worst?
Luckily I haven't seen many bad movies, I tend to like a lot of what I see, but one film that I believe had potential, but failed on almost every level was the 1975 Italian Erotic Thriller Una Ondata di Piacere (A Wave of Pleasure) directed by Ruggero Deodato
A very loose interpretation of Roman Polanski's debut feature Noz w Wodzie (Knife in the Water), about tensions rising as a madman terrorizes a small group of people on a boat in the middle of the ocean, the film tried adding lots of nudity and erotic undercurrents to make it more interesting. In the end it fell completely flat. While British expat John Steiner made a great villain, there was just no tension whatsoever, and even the sex scenes felt beyond amateurish. It actually felt more like a bad voyeuristic experience watching two couples fool around on a yacht, just with the one husband being a total jerk and a tyrant. The DVD copy I had being near totally defective didn't help the film much either. A pure wasted opportunity.
3. Who's your favorite character actor from the Golden Age of Hollywood?
This is one of those questions where I can't pick just one, totally impossible, so I'll just list some of the guys I like the most: Ben Johnson, John Carradine, Richard Conte, Gilbert Roland, Peter Lorre, Henry Silva, Gene Evans, Cesar Romero, John Williams, Richard Boone
4. If you could pick a movie to be in, which one would you choose? And what part would you play?
Wow, what a great question. I had to really think on this one cause I honestly can't see myself in a lot of films, plus I can't stand the playback of my own voice, so I think I'd prefer to work in Italian or French cinema where I could still speak English and have another actor dub my voice, but I finally settled on three:
The first on is the 1969 Italian Western Sono Sartana, il Vostro Becchino (I Am Sartana, Your Angel of Death)
The part I would like to play in this is of Buddy Ben, Sartana's friend. Gianni Garko was so cool and charismatic as Sartana and it would've been a treat to act along side of him, helping him out in finding out who framed him and why.
The second choice is the 1972 French Noir Un Flic (A Cop)
For this I would choose the small, but still sizable role of Morand, the assistant to the main character Commissaire Coleman. This was the film that introduced me to both Alain Delon and Catherine Deneuve, as well as French Cinema in general, and I feel I would just be an awe of both of them, that I would prefer playing a character who didn't talk much.
And finally I would pick the 1955 Hitchcock classic To Catch a Thief
The role I would like to play in this one is John Williams' character H.H. Hughson. He gets to be a part of the all the action while mainly being the man who gathers in the info and looks out for the safety of the lead characters, and being able to work with the likes of Cary Grant and Grace Kelly would be amazing.
5. What's the funniest movie you've ever seen? (Counting movies so bad they're funny!)
Any of Mel Brooks' movies, excluding The 12 Chairs and Life Stinks!, and Neil Simon's Murder by Death, all pure hokey fun and entertainment.
6. Who are your favorite film reviewers?
I'm going to play it safe with this one and do a combination of film reviewers in general and the film folks here on WordPress. For film reviewers in general I would have to say Roger Ebert – as he wasn't always on the money with some films, but tried to be as fair and impartial as he could, Stephen Prince – I learned a lot about Japanese Cinema through him, and extra tidbits on Akira Kurosawa, and Tim Lucas – the go to man for loads of genre cinema from the US to Italy to France to Germany, etc, a very knowledgeable man. Now for WordPress bloggers I enjoy the following: Make Mine Criterion! as he does great in depth stuff, and his what-if Criterion Collection and Arrow Video releases are always a treat to read. Mike's Take on the Movies has a similar flavor to MMC!, and he also does a variety of films from the classics to exploitation to foreign cinema, almost the entire gambit. Master Mix Movies is still fairly new to this community, but he's made a fine impression on me, his reviews might be short, but they're always spot on with what he wants to say, and he always works in some tongue-in-cheek humor. And of course Debbi of I Found it at the Movies herself. She's equal to Eddie Muller in the passion for Film Noir, and I love the little humor points she puts in each review, whether Noir, Comedy, Drama, Mystery, Horror, etc. She's the go-to-gal for getting into the spirit of a film.
7. Which would you rather see in a movie: Sherlock Holmes or Philip Marlowe?
Hmmm, interesting. I have to say both, because not every mystery is the same, and each man has his own unique talents in solving the crime, even if Marlowe tends to fringe to sometimes outside the legal.
8. Can you name three female movie directors who worked from the birth of cinema to the Golden Age? (Google if you must! Or just answer "yes" or "no".)
Believe it or not, I do know of three female filmmakers from that time frame, I just can't seem to always remember their names. The first who came to mind was Frances Marion, who only made three feature films as a director, but was a very prolific screenwriter in the silent era and well into the sound days. Her debut feature, The Love Light in 1921, offers up Mary Pickford in her best, and most in depth, role as a woman maintaining a lighthouse waiting for her soldier lover to come home from WWI. A scene near the end where Pickford is in a storm current protecting her baby is breathtaking. The 2nd is Alice Guy, who began making films in her native France in the late 1890's, early 1900's, and also operated a small studio in the States, Fort Lee in New Jersey to be exact. She was a founding member of France's Gaumont Studios who bought the first cameras the Lumiere Brothers made available to purchase. Her films were usually under 60 minutes, but paved the way for future filmmakers. The third is Dorothy Arzner, the only female director working in the Hollywood Studio System in the Golden Age. She has a neat current distinction for having two films released on Blu Ray by the Criterion Collection: Dance, Girl, Dance (1940) and Merrily We Go to Hell (1932). Her female characters were usually strong and independent, sometimes devious, but only in that they were trying to survive in a world dominated by Machismo.
9. What actor or actress would you most like to have dinner with?
I love this type of question. Like with the favorite character actor I can't pick just one, so I'll list the following: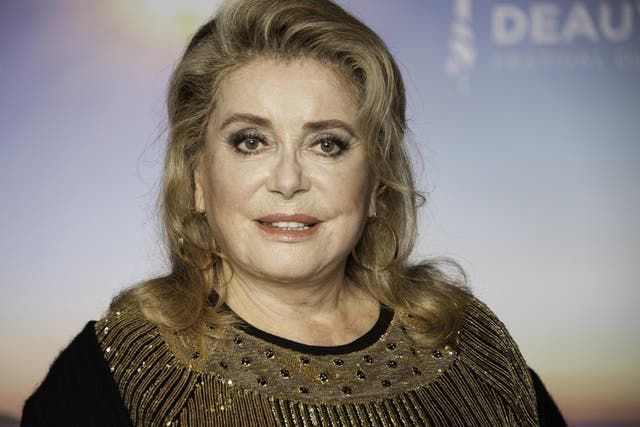 Catherine Deneuve: She's my all time favorite actress ever, and when I first saw her at the age of 19, I was completely smitten by her exotic and mysterious beauty. I would be happy even to just sit across from her and just listen to her talk, her voice is so enchanting. I think we'd engage in more casual style conversation as she's a quiet and modest woman, which is A-OK by me.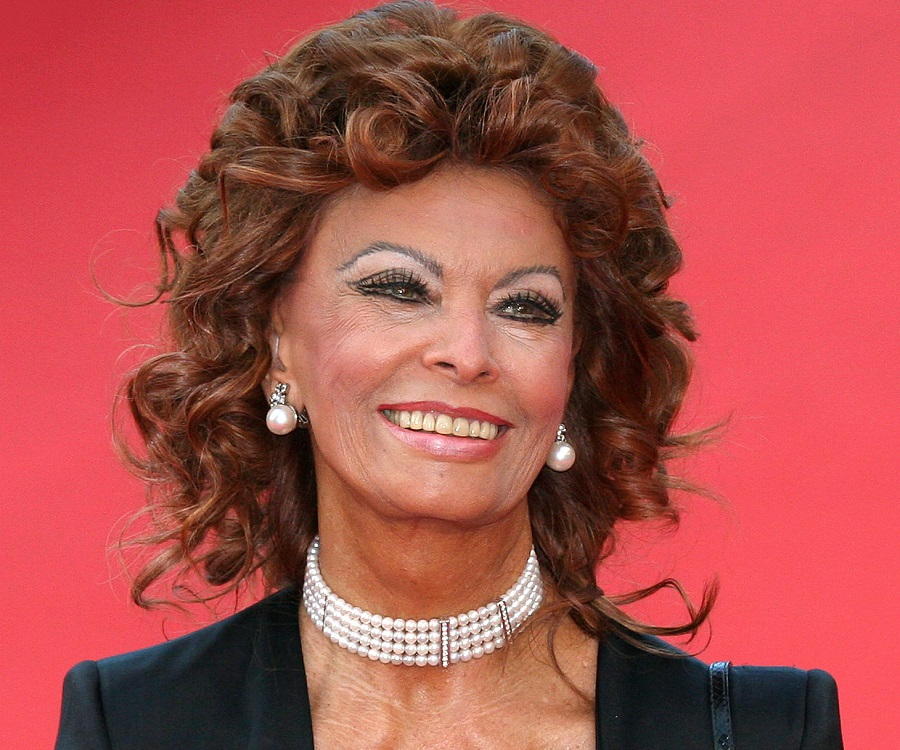 Sophia Loren: Believe it or not, I actually had a missed opportunity to meet the Grande Dame of Italy. A year or two before the Pandemic, she was appearing at the Borgata Casino in Atlantic City for a Q&A/Storytelling session, and my Mom never told me about it. I would love to ask her about Marcello Mastroianni as he was her most frequent leading man, and a whole lotta other stuff.
Alain Delon: Delon was my first, and so far only, man crush. His charisma, mysteriousness, and ultra cool attitude was just so amazing; even when they wanted him to be the romantic type, he wouldn't always be romantic, but just something about those icy baby blue eyes draws you to him. Not exactly sure what we would talk about, but it would be loads of fun.
Franco Nero: An excellent example of Italian gentlemanliness, Franco Nero is one of those actors who's got tons of fame, and has maintained a fine down to Earth attitude. I would love to chat with him about the glory days of filmmaking in Italy in the 1960's and 70's, I've heard so many other actors say what a fun time it was.
Harrison Ford: My first ever childhood hero growing up. I was raised on the Indiana Jones films, and even today are still loads of entertaining fun. He's another fairly down to Earth and modest guy, so I think we'd have a mix of movie talk and casual talk.
Here's a small list of actors/actresses who aren't with us anymore I'd have loved to have dinner with: Audrey Hepburn, Charles Bronson, Katherine Hepburn, Tomas Milian
10. What's the most over-rated movie you've seen?
The most over-rated eh? I usually don't think many movies are overrated, sometimes I buy into the praise a little too much and my expectations make or break a viewing, but that's a different story.
For me though, the most over-rated goes to 1954's On the Waterfront. Now don't get me wrong, I understand why so many people hype it the way they do, and it is a well made and acted film, but for me, that's where it ends. It certainly deserved its accolades, but I don't think it's the greatest movie ever made. If I had to classify it in one way or another, I would say it's good example of the fight against corruption.
11. If your life was a movie, what would it be titled? (Feel free to use the titles of real films. Anyway you like.)
Hmmm, if my life was a movie, what title would it have? That's a tricky one. I have to admit I've led a pretty typical life up to this point with the kind of hurdles you'd expect anyone to face. I'd settle for something like Tony Nash: A Film Man's Journey as that's what life kinda is. I try to keep things simple if I can, and that title seems to fit just right.
OK. now on to the 11 folks I've got to nominate, here we go
Make Mine Criterion!
https://makeminecriterion.wordpress.com/
Mike's Take on the Movies
https://mikestakeonthemovies.com/
Master Mix Movies
https://mastermixmovies.wordpress.com/
Yolanda – Asperger's Syndrome – Poetry – Alternative….
Paul. Writer and Filmmaker
Matt Brunson
Eric Binford
androsrenatus
https://filminduced.wordpress.com/
Reel Time Flicks
Silver Screenings
Movies From Hell
Now for the 11 Questions
Who was the first film director you became aware of? And what film did you first recognize that director's style?
Who do you prefer: Homer Simpson or Sheldon Cooper?
A director has asked you to do the casting for their adaptation of Agatha Christie's And Then There Were None; who would you cast in what role and why?
Who was the first actor or actress you had a crush on and why?
Which character would you like to be the sidekick of in a film or TV show: a Ronin Samurai, a Western Anti-Hero, a Cop who doesn't play by the rules, or a Knight?
You've traveled back to Ancient Greece, the playwright Sophocles has asked you replace an actor/actress in his production in Antigone who's become ill/injured; depending on the major parts, do you accept or decline, and why?
Name as many celebrities/famous historical people as you like that you wish you were related to.
Which film studio in Europe would you prefer to visit: Shepperton Studios in England or Cinecitta Studios in Rome?
Which literary figure would you like to see have a comeback in popularity: Robin Hood, Zorro, or the Scarlet Pimpernel?
If you could open your own Film Museum or Drive-In, what kind of films would you like to show?
What do you like to pick at while watching a film: Popcorn or sweets?
Whew, those 11 questions were a little tougher this time around as I was trying to think of varied and different kinds of questions.
I'll be linking this to my nominee's most recent post ASAP.
Thanks again Debbi for nominating me again, your questions were really cool to answer.
Filed under: Film & TV: Potpourri, Film: Special Topics