by Tony Nash
(All opinions are from the author alone)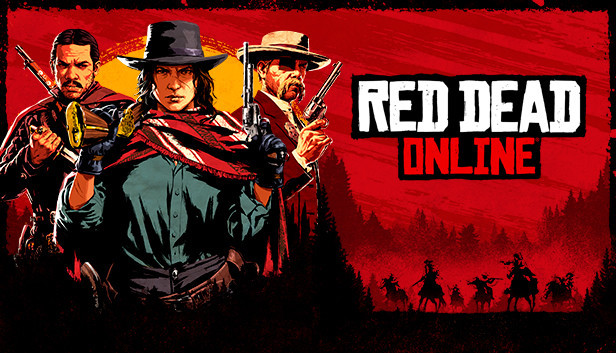 Hello to my followers, those I'm following, and all curious visitors,
With the craziness of the pandemic and a few other things I haven't been able to devote much time to the blog, but I do want to keep monthly content going, so here's something I wanted to write about for a couple of weeks, and I figured I take the opportunity to share my thoughts here.
Being stuck in the early days of the Pandemic allowed me to revisit the nostalgia of video games that I played as a little boy, and for my birthday last year I got an Xbox. Initially I was going to stick to the WWE 2K series as they featured many of the classic characters and such of my childhood, but as a big Italian Westerns fan, I was curious about the game Red Dead Redemption 2. I found the game highly enjoyable and the characters very much in line with the SW genre I love so much I decided to give the online feature Red Dead Online a try.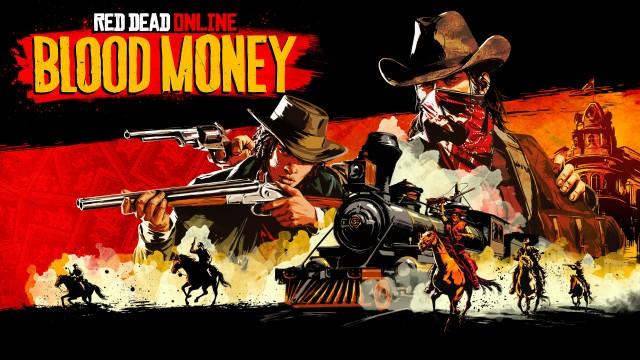 Now first and foremost, I AM NOT a gamer, I have no aspirations to become #1 in a particular group of people, no aspirations to earn as a much as I can in the game, etc, I'm just a film buff who enjoys the occasional switch up with a little game play. RDO's recent update, Blood Money, has caused a recent uproar/stir within the gaming community and the consensus is that Rockstar Games no longer cares about keeping the Western themed game up to date and good to keep fans coming back for more. Now of course I can sympathize and understand how long term and dedicated gamers find this a let down as they enjoy the constant flow of new content, as any fan of the varied entertainment genres would, but I myself haven't had a problem with this new feature. Like I said, I'm not looking reach a certain echaleon within the world of gaming, I'm not looking to do absolutely everything that the open has to offer, so I can go into the game, just enjoying being able to explore and do what I like. As a Blu Ray guy I'll admit I'm a 'bells and whistles' type of a guy with extras and audio options, and again I can understand where the gamers are coming from with Rockstar's idea of new content, but for some reason this isn't as issue for me.
I tend to look at both Red Dead Redemption 2 and Red Dead Online via the eyes of a filmmaker, and am always experimenting with new ways to approach missions and how to complete them, so each play time is always unique and different. I think because gaming isn't a passion like films are, I look at the updates and content more objectively and enjoy them for what they are. This isn't to say the gaming community is wrong about how Rockstar has been handling the Red Dead universe/franchise, Rockstar may very much indeed need to come up with something more interesting, this is just me giving my opinion on the game itself. I think because I'm a casual gamer I can overlook flaws and just have fun with what's available.
This blog will always be about films and Blu Rays/DVDs, but I felt this particular game needed a little spotlight. I'm not defending Rockstar's choices in any way, shape, or form, but I felt the perspective of someone who's more of a casual gamer was needed. I personally like both RDR2 and RDO, and have enjoyed my experiences on both. While I do like some games, I'm not a full on gamer, mainly because of my Asperger's Syndrome in that I can get easily frustrated if things don't go the way I expect in a game, hence why I've never gone into the stuff that requires major rankings and needing so many hours of game time to get to certain places. For me the experience can get ruined if I put far too much emphasis on trying to reach something that I don't necessarily need to get to in order to feel like I've accomplished anything playing. I'm perfectly fine with going at my own pace and doing what I enjoy most with what's available to the player and just having a good and relaxing time.
All images courtesy of Google.com/Google Images and their respective owners
for more information
https://en.wikipedia.org/wiki/Red_Dead_Online
https://reddead.fandom.com/wiki/Red_Dead_Wiki
https://en.wikipedia.org/wiki/Red_Dead_Redemption_2
Filed under: Film & TV: Potpourri