by Tony Nash
(Heavy Spoilers Ahead)
(All opinions are of the author alone)
A while back I was watching a fella on YouTube going through some Italian Giallo Thrillers he felt everybody should give a chance to watch, and it reminded of a Giallo I watched very recently I felt was very good, and learned in the director's interview that he and the producers had whole different aspects to the film. That film is Umberto Lenzi's Un Posto Ideale per Uccidere (An Ideal Place to Kill).
The film tells the story of Hippie couple Dick Butler and Ingrid Sjoman who end up stumbling upon a murder while fleeing Italy after being busted by the police for selling porno magazines and photos on the streets. The murderess, Barbara Slesar, first attempts dual seduction of the couple, but soon things escalate into a frantic nightmare as Ingrid and Dick try to ensure Barbara can't frame them for killing her husband, a military Colonel.
Author's Note: Major Spoilers are coming that reveal the ending and the twist within the film, as well as four other films (these I've reviewed already in the past), so if you're interested in checking out the films that will be discussed, please look away, check them out, and come back read. If you're not that curious about watching the films, and just like reading what I write about, please continue on and enjoy. Everybody's been advised and warned.
Now first things first, Umberto Lenzi is one of my favorite filmmakers of genre cinema and I respect his general honesty and down to Earth nature in regards to his films and what he would preferred for the film over what the product came out as, so this critic isn't in anyway disrespecting his viewpoint, only to say how the film isn't the poorer for the changes that happened, which even he admitted to before his passing in 2017.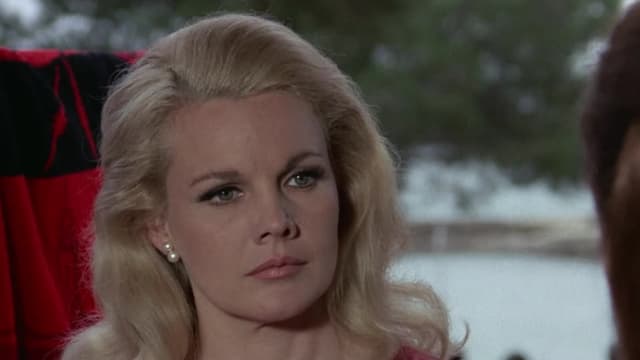 Lenzi himself in his interview admits he wasn't sure of who he'd cast in the role of Barbara Slesar, but he did admit producer Carlo Ponti wanted American actress Carroll Baker for the role. Now Lenzi and Baker had a good friendship going, and they'd already made for successful films together, so it seemed only a natural choice for the two to collaborate again as they trusted each other, but Lenzi admitted at the time he didn't want to get pigeon-toed as only being able to work with Baker on Giallo type material. Had Lenzi's original script, which involved Dick and Ingrid being busted by the Italian police for selling drugs, and not pornography, and few other deeper character inreractions, Baker would have successfully pulled off the role, but given how the script was changed to fit with the current period of the time, here's why Baker's version of the character wouldn't have worked.
In the three out of four films Lenzi and Baker did together, Orgasmo (Paranoia), Cosi Dolce… Cosi Perversa (So Sweet… So Perverse), and, Il Cotello di Ghiaccio (Knife of Ice), Baker's characters were revealed to either have an evil sinister side, looking to profit from the crimes committed, or a mix of jealousy and greed, and other powers she hadn't counted on coming into play to ruin the scheme. Orgasmo is a little like Un Posto Ideale per Uccidere in that a ménage-a trois is at play between the three leads, but instead of the Hippie/Counter Culture couple being involved in a plot to kill the rich woman who's later revealed to have killed her husband to inherit his fortune, the Hippies in Posto came upon the incident totally by accident and are only trying to keep from being framed. Baker's character in Cosi Dolce… in particular proves to be very cunning and deceptive, something not very present in Irene Papas, who comes of as far more fumbling and very amateurish in covering herself.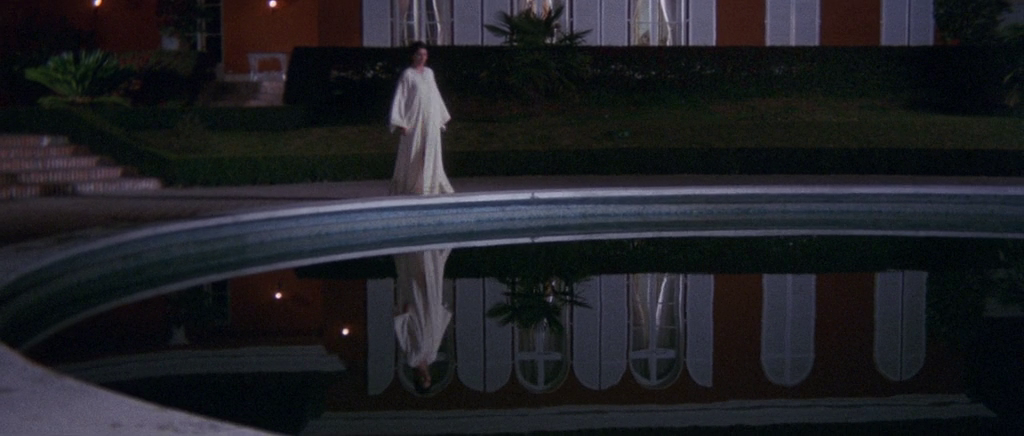 Given how the film eventually worked out, Irene Papas' performance actually serves the ending really well. The audience learns that Dick and Ingrid's plans to ensure Barbara couldn't make them the patsies for her crime ended up making them look more guilty, from burning a telegram sent from her partner in crime, to trying to hid their fingerprints, to even outright burying the dead man's body in the backyard all made Barbara the innocent survivor of a home invasion turned murder, and allowed her to get away with it. Had Carroll Baker been the lead with the story that did play out, the ending would've been an insult to the kind of characters she played previously for Lenzi, who would've done a much better job at playing the naïve couple, and mislead them into thinking they had the upper hand on her. Papas' fumbling throughout the whole process makes us the audience have no sympathy at all for the Dick and Ingrid characters, who essentially did everything they feared Barbara would do to them for her. Had they not destroyed or cleaned certain items, and especially not buried the dead man, they'd have ensured Barbara would've been arrested for not only killing her husband, but for trying to make it look like it was them.
While other issues like the two lead actresses not doing the nude scenes: Irene Papas outright refusing to do so and Ornella Muti not being able to because she was only 16 – (yes, a good chunk of European filmmakers back then wouldn't do stuff like that) existed, the main issue Lenzi had was having to turn Dick and Ingrid into porno pushers and not the drug dealers he intended, which he felt made what would eventually go down at the Slesar mansion all the more unrealistic. The film as it is works quite well in my opinion, and all three leads, especially Papas and Muti, give solid performances that outweigh the flaws, including the body doubles for the nude scenes. I highly recommend giving this film, as well as the Lenzi/Baker collaborations and see if you agree with my write-up or not.
all images courtesy of Google.com/Google Images and their respective owners
for more information
https://www.imdb.com/title/tt0067602/
https://en.wikipedia.org/wiki/Oasis_of_Fear
https://it.wikipedia.org/wiki/Un_posto_ideale_per_uccidere
buying options
https://mondomacabro.bigcartel.com/product/an-ideal-place-to-kill-retail-edition
https://www.moviesunlimited.com/the-complete-lenzibaker-giallo-collection/663390003695
https://www.moviesunlimited.com/an-ideal-place-to-kill/843276020590
Filed under: Film & TV: Potpourri, Film: Special Topics