A Look at Umberto Lenzi
by Tony Nash
(All opinions are of the author alone)
When people think of Umberto Lenzi, the first things that come to mind are the cannibal Horror films Cannibal Ferox, Incubo Sulla Citta Contaminata (Incubation Over the Contaminated City, Nightmare City) and Il Paese del Sesso Selvaggio (The Man from Deep River, Sacrifice!) and others, but to say he's only made these types of films is erroneous and ridiculous. Realistically Lenzi only made about 6 or 7 actual Horror films in total, but the enormous success of all of them among fans of Cult films led to the man getting typed as a latter day Mario Bava, which he clearly wasn't trying to be. In truth, this was only a small part of Lenzi's enigmatic body of work that was filled with an assortment of varied types of films that ranged from Comedies to Westerns to Action/Adventure, Crime, Mystery, and Thriller, making him on par with Bava as a 'jack-of-all-trades" type of filmmaker. While with Westerns he was often only a script doctor or 2nd unit member, he was learning the trade and collecting as much experience and knowledge as he could.
Should Lenzi be associated with any particular film genre or style, the more accurate films he should be admired for come from the Giallo and Poliziotteschi genres that were popular between the 1960's and 1980's. Giallos in the more traditional sense are Murder/Mystery/Thrillers done Italian style with more emphasis on mood and atmosphere and twisty stories. While they would become unfairly joined up with Horror films, those that know the difference will surely recognize the tightness of the story and cinematography that Lenzi would soon incorporate into his own style. It can never be proven as the genre has become blurred throughout the years, but Lenzi is associated with probably more Giallos than any of his contemporaries, with the exception of Massimo Dallamano. It was with the genre Lenzi was able to cut his teeth into the industry and allowed him to find what he excelled at as a filmmaker. With so many films of that type being made, it would be difficult to say Lenzi was the King of the Giallo, though it is clear a good chunk of the genre was tied to him and his success within it. Paranoia, Cosi Dolce……Cosi Perversa (So Sweet, So Perverse), Orgasmo, and Sette Orchidee Macchiate di Rosso (Seven Blood-Stained Orchids) are some his better known titles that fans should enjoy.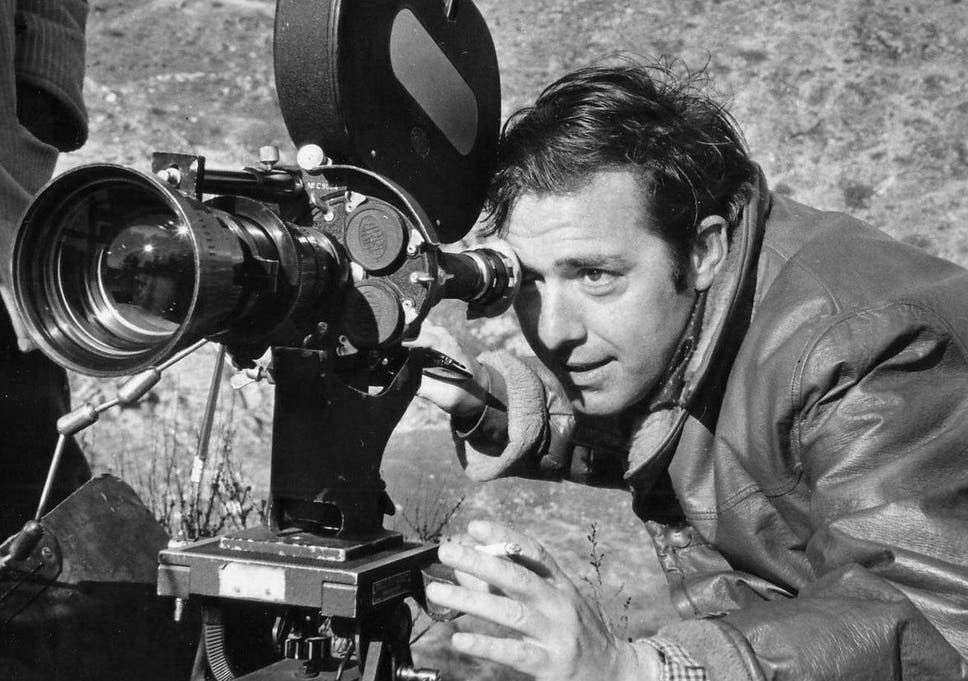 In the mid 1970's, as The French Connection inspired a series of knock-offs and imitations, the Italians were going into the Poliziotteschi genre full swing. While they were indeed imitations, the Italian Cop and Gangster films were in fact often original and creative in many aspects including story and acting. Lenzi would go the complete opposite direction and instead of having tight confined spaces, he had his actors in wide open spaces, fighting on streets and rooftops, and spectacular car chases. Lenzi's earlier success in the Giallos made him a good choice for the Cop Thrillers as they share similar traits, though the Cop films leaned more toward actions than suspense and the who-dun-it aspect. With the crime rate in Italy soaring and the anarchists bombing multiple buildings at the time, the films were relevant to the times, but all the same had an energetic and entertaining value that didn't feel like a social commentary or the filmmaker's imputing their own belief's into them, though Lenzi and many of his contemporaries were admitted social reforming leftists (not communists/socialists as many believe), and ironically were labeled as fascists because of the pro authoritarian feel of them. Lenzi's film work with Tomas Milian, particularly Milano Odia: La Polizia non puo Sparare (Almost Human), Roma a Mano Armata (Rome Armed to the Teeth, the Tough Ones), and Il Cinico, l'Infame, il Violento(The Cynic, the Rat, and the Fist) are the most notable.
Even though his name is often unwisely associated with just Horror, Lenzi was and still is a master craftsman in the world of film who had the rare privilege of having an extensive body of work in many of the popular genres of the time and doing them well. Even after the Italian film industry went into a permanent dry spell in the 1980's in the realm of genre cinema, Lenzi continued to work and when the industry stopped catering to the films he made in the 1990's, he went into retirement, occasionally offering interviews to the new generations of directors. when DVD and Blu Ray became the new source of entertainment, the era of work he did came back into vogue to a new audience and brought the man back from the vaults of obscurity. Lenzi made frequent appearances for interviews and various documentaries for the various boutique companies that release his work. Even up until his death last year, he was recounting his experiences and giving inspiration to new directors.
(Umberto Lenzi is one of the unsung great directors of Italian Genre Cinema, and is up their with Mario Bava, Sergio Martino, Enzo G. Castellari, and Fernando Di Leo as one of the legends of the industry. Many of his films are available on Blu Ray and DVD from Shameless Films, Raro Video, 88 Films, Code Red, and XR Video. I highly reccommend seeking out his non Horror entries as those are some of his best works.)
All images courtesy of Google.com/Google Images and their respective owners.
For more information
IMDB/Umberto Lenzi
Wikipedia/Umberto Lenzi
Mondo-Esoterica/Umberto Lenzi
Filed under: Film: Director Spotlight