by Tony Nash
(All opinions are of the author alone)
Dedicated to the memory of Dawn Wells (1938-2020), our beloved Mary Ann. Gone, but never forgotten.
A long standing, and long popular question, amongst the classic TV series Gilligan's Island is who was the more preferable: Ginger or Mary Ann? Now everybody has their own particular answer to this question, and for differing reasons as well, but I think I can lay down an essential that answers the question in a majority fashion that allows for concise reasons.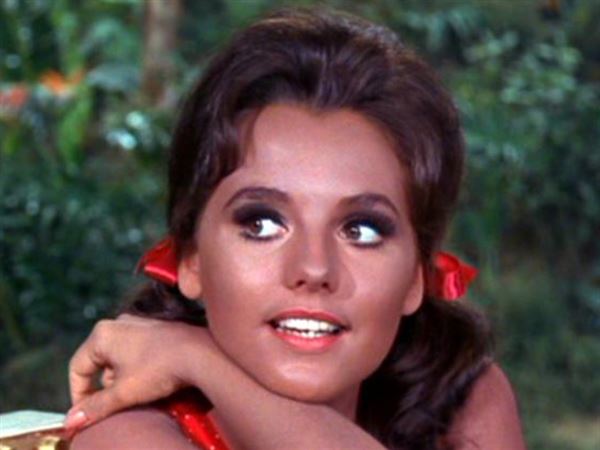 First let's go with some information on the characters themselves.
Mary Ann is a working middle class girl from the state of Kansas. Depending on which story arch creator Sherwood Schwartz wanted fans to follow, she either works at the local general store or is her father's main assistant on the family farm. She has a homespun feel and manner to her, very sweet and gentle, and always tries to be fair. Ginger is an actress and aspiring movie star. She has made a few pictures, mainly "B" features that attracted the grade school and teenage crowd, but still popular. While she never made it to high level films, she does know several big time actors like Cary Grant, Rock Hudson, and Gregory Peck, hinting that while she wasn't high echelon as far as roles go, she was a frequent guest as social events all the actors and actresses attended, and also hinting she got to know the various big names in a more personal, off camera way. Despite being exotic and legend like, she's highly approachable, has no vanity or ego, though still likes using her charms and beauty if the situation calls for it.
Now let's look at an interesting the behind the scenes aspect of the characters.
While Bob Denver and Dawn Wells were tied for the most fan letters of all the cast, it was Dawn Wells who had the most varying letters, coming from kids, teenagers, and adults. This showed that she connected with a vast multitude and demographic of people, almost all walks of life finding one connection or another with the homespun beauty. Tina Louise, by contrast, received letters primarily from middle aged males and, to a smaller scale, high school age boys. This showed she was the object of affection from afar for young males coming into adulthood, and the wandering eye of some older gentlemen who were looking at recapturing their youth.
And the undisputed winner is…….
MARY ANN!!!!!!!!!!!!!!!!!!!!
The vast majority of people when asked the question have picked Mary Ann for the winner, and quite a good number share similar reasons. At the heart of the whole matter is that Ginger is the woman most guys (and some girls) will dream and fantasize about, and Mary Ann is the woman most guys (and some girls) know they would have a chance with. Mary Ann is the prototype of the girl next door, the girl who lived down the block, the girl seen at school, and the girl at the community functions. She was relatable to a far higher demographic of folks as she represented the young lady everybody has at some point known or seen in their lives. She is a fine example of the girl you wouldn't be afraid to approach and talk to, and even ask out on a date or to the school dance. That she kind of was a presentation of what middle America was in the 60's helped a lot in audiences being reminded of someone from their youth or a first sweetheart.
This doesn't mean of course that no one ever would have a shot with Ginger, she was very down to earth and approachable, but because she's a high profile actress and someone everyone has seen a photo of, she's far more out of reach. Not so much the forbidden fruit, but Ginger would probably have throngs of eligible singles following her around like moths to a flame making her not so much hard to approach, but swallowed up by the masses clinging to her. Ginger represented the ideal of what men wanted their wives to be like, but because the ideal is often a far too high reach, it becomes unattainable, and more of a happy thought to look back on every so often.
(I had intended to include a little thing from a College paper I wrote 10 years ago in Mass Media about Gilligan's Island, but I think I deleted my original copy. I didn't go into Ginger or Mary Ann part too much, more of how it continued to be a popular Pop Culture phenomenon. I know I haven't truly settled the debate on who's the fairest between the two, but it sure has been fun giving what I hope will be an interesting take on the subject. To quench anyone 's curiosity of who I prefer, I can wholeheartedly say it's a split decision between Ginger and Mary Ann, but a slight leaning toward Mary Ann.)
All images courtesy of Google.com/Google Images and Their Respective Owners
For more information
https://www.imdb.com/title/tt0057751/?ref_=nv_sr_srsg_0
https://en.wikipedia.org/wiki/Gilligan%27s_Island
Filed under: Film & TV: Potpourri, TV: Special Topics